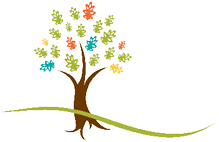 Accredited by AISNE
Physical Education Teacher
Staff / Part-Time
Oak Meadow School, Littleton, MA
Oak Meadow seeks a physical education teacher for our students from age 3 through grade 8. This teacher is the primary instructional delivery person for student health and wellness, and fitness and growth, as well as managing the after-school athletic program. They must be collaborative, a relationship builder, have excellent communication and interpersonal skills, and be well trained in P.E. content knowledge, early learners, and effective and engaging teaching strategies.
Essential Responsibilities:
Provide engaging, fun, and effective instruction that helps build a health and wellness foundation for our students
Provide maximum participation for all students; differentiate as needed to ensure all students experience success
Demonstrate motivation and enthusiasm with a genuine passion for teaching young learners
Qualifications:
BA/BS degree
At least one year of physical education teaching experience at the elementary level
Strong communication skills, both verbal and in written form
Ability to establish positive relationships with the children, parents, and colleagues
This position is part-time (20 hours/week) with the possibility of expanding to full-time, depending on assigned duties. To apply, candidates should send a cover letter and current resume to:
Natalie Ferreira
Hiring Committee Chairman
employment@oakmeadow.org
Please indicate the job position in the subject of the email.
About Us:
Oak Meadow School was founded in 1977 as a Montessori school for early childhood students. The school has evolved to include elementary and middle school students, and most recently, toddlers. Oak Meadow has a solid reputation as one of the finest independent schools in the country, matriculating its graduates to the most selective independent high schools in New England.
In its ongoing commitment to professionalism, transparency, excellence, and inclusivity, the school recently assembled a Diversity, Equity and Inclusion (DEI) Task Force (composed of teachers, staff, parents, and trustees) to significantly advance the school's commitment to equity, inclusion, anti-racism, and justice.
Littleton, Massachusetts is located just northwest of Concord, in one of the top growth areas outside of Boston, and attracts families who value the best educational options available, with housing costs lower than communities closer to Boston. Train service to Boston is easily accessible, and the beautiful outdoor resources of New Hampshire, Vermont, Maine, Cape Cod, and the Berkshires are a short drive away.
Oak Meadow School
Littleton, MA
Infant / Toddler, Early Childhood, Elementary, Middle School
Day
All Gender
Montessori