Student Conferences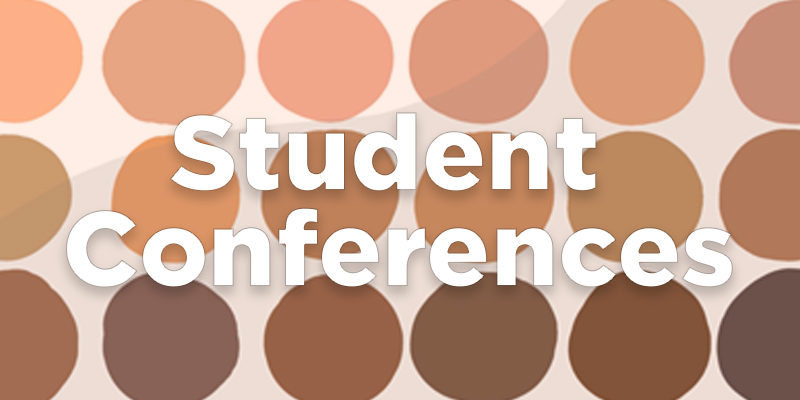 Welcome to AISNE Student Conferences!
AISNE student conferences create a place to center middle and high school students of color.
Hosted by AISNE member schools, these events have fostered connections, celebration, and leadership opportunities for more than 30 years.
The annual conferences lift up the voices and experiences of student identities often marginalized in independent schools and serve to build community, knowledge, and skills through workshops, keynotes, and student-to-student learning, sharing, and socializing. Students of all backgrounds and experience levels are welcome to participate in the conferences. Both conferences focus on a range of issues related to diversity, equity, inclusion, and justice. Each conference strives to be responsive to student needs and interests; host schools develop unique themes and learning goals annually in partnership with a Steering Committee made up of AISNE members. 
Read on to see upcoming student conferences, learn how to become a host school, and meet our Steering Committee. If you have any questions about AISNE Student Conference, please email info@aisne.org.
AISNE's Middle School Diversity, Equity, and Inclusion Conference
Starting in 2024, this conference will be offered each year on the first or second Saturday of

February

.

Workshops vary from year to year and place primary emphasis on racial equity and racial identity development. 
AISNE's High School Students of Color Conference
Starting in 2024, this conference will be offered each year on the first or second Saturday of

April

.

This experience is designed with a majority of spaces and offerings for BIPOC attendees. 

A limited number of white allies who have the maturity and understanding of the purpose of the conference may be invited to participate in the experience.
AISNE intends for both of its student conferences to cultivate student leadership opportunities and be a positive, educational, and social experience for all participants. In coordination with the Host Schools, AISNE encourages as many students as possible to attend these events and works carefully to ensure a safe, joyful, and inclusive conference experience.
Upcoming Conference Dates & Host Schools
Middle School Diversity, Equity, and Inclusion Conference
2024: Febuary 3 | Hosted by The Park School in Brookline, MA
High School Students of Color Conference
2024: April 6 | Hosted by The Wheeler School in Providence, RI
2025: April 12 | Host by The Governor's Academy in Byfield, MA
Apply to Be a Host School
Interested in applying to become a host school? We are now accepting applications for both Middle School and High School Conferences. 
Fill out a Host School Application and submit it to eliza@aisne.org. Our Student Conference Steering Committee annually reviews all submitted applications for future years. 
Download and review our Student Conferences Policies and Procedures Manual.
Our Steering Committee
AISNE's Student Conference Steering Committee provides general oversight of the event. Its work includes, but it is not limited to, the following:
Develop, administer, and update conference policies and procedures. 

Consider and approve the applications of prospective Host Schools.

Review annual budgets from each Host School.

Provide general oversight of the promotion and development of the Conferences in AISNE schools.

Encourage leadership and community for individual students, teachers, and schools in AISNE's network.
Current Members
Thank you to the following AISNE members for their service on this committee.
Princess Sirleaf Bomba |

 Director of Unity and Diversity, The Wheeler School, Providence, RI

Eddie Carson |

Dean of Multicultural Education, The Governor's Academy,

Byfield, MA

 

Rick DaSilva |

Director of Community & Equity Affairs, St. Mark's School, Southborough, MA

Alile Eldridge |

Director of Diversity, Equity, & Inclusion, The Park School, Brookline, MA 

Dr. Laniesha Gray |

Director of Equity & Inclusion, Shady Hill School, Cambridge, MA

Dr. Monica Benton Palmer |

 Upper School principal, Milton Academy, Milton, MA

Peter Quimby |

 Head of School, The Governor's Academy,

Byfield, MA

Mark Stanek |

Head of School, Shady Hill School, Cambridge, MA