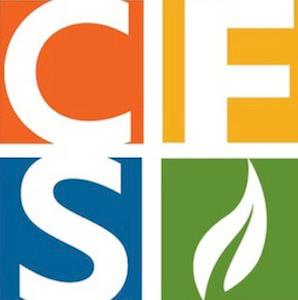 Accredited by AISNE
Nurse
Staff / Full-Time
Cambridge Friends School, Cambridge, MA
Health insurance
Dental insurance
Paid time off
Life insurance
Free parking
---
Cambridge Friends School, the only Quaker School in Massachusetts, is a renowned leader in teaching social justice and equality, with a commitment to project-based, experiential learning. Guided by the six Quaker Testimonies of Simplicity, Peace, Integrity, Community, Equality, and Stewardship, Cambridge Friends School focuses on educating the whole child in an environment that best positions the child for their success. Cambridge Friends School is deeply committed to preparing each child for the road ahead in high school and beyond, and to inspiring a life-long love of learning.
Cambridge Friends School is accepting applications for a full-time (12 month) school nurse position for the 2022-2023 academic year. The School is seeking applicants who will love working with children ages 4 – 13 in both a traditional academic setting (September to June) and during an eight-week summer program. The School Nurse oversees the physical health of our students and provides basic health services to the school community throughout the day.
Responsibilities include:
Assessing and evaluating overall student health
Providing assessment, triage, and care of sick or injured students and staff
Providing information and referrals for health concerns
Coordinating COVID-19 pooled testing with CIC
Working with parents and staff to develop and impliment care plans for students with ongoing conditions
Managing inventory of health care supplies
Consulting with teachers, school administrators and other school staff regarding student care
Administering medication
Maintaining student immunization records in our data base
Educating students and staff on health procedures
Providing pre-packaged lunches to students who need them
Supporting students in other ways as needed
Qualifications:
Registered Nurse (LPN) license
Knowledge of many areas of physical health
Knowledge of Massachusetts school laws and policies
Ability to communicate well with faculty, staff, and parents
Ability to assess student health issues and act quickly
BLS/CPR certification
Knowledge of state health regulations
Benefits:
Health insurance
Dental insurance
Paid time off
Life insurance
Free parking
It is Cambridge Friends School's policy to provide equal employment opportunity to all employees and applicants for employment without regard to race, color, sex, religion, pregnancy, identity, national origin, ancestry, age, physical or mental disability, genetic information, marital status, veteran status, military service, application for military service, or any other status protected by applicable law.
8 hour shift
Monday to Friday
No weekends
Qualified candidates should send a letter of interest, resume, and references to:
David Tierney with "School Nurse" in the subject line.
Cambridge Friends School
Cambridge, MA
Early Childhood, Elementary, Middle School
Day
All Gender