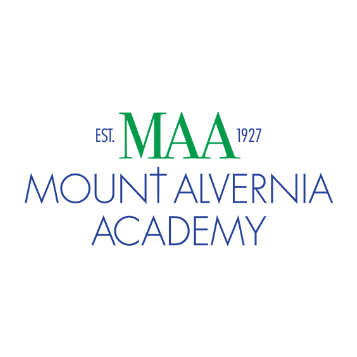 Accredited by NEASC
Middle School Science Teacher – Grades 4, 5 & 6
Faculty / Full-Time
Mount Alvernia Academy, Newton, MA
Mount Alvernia Academy, a Franciscan Catholic coed school educating children from Preschool through Grade 6, is seeking a highly energetic and enthusiastic Middle School Science Teacher (grades 4-6) to teach in a new, spacious, well-equipped Innovation Lab.
The successful candidate will implement an established curriculum which builds students' critical-thinking, problem-solving, and logical-reasoning skills. With strong support from the administration, the teacher will provide instruction and guidance to help students explore and understand important concepts and how to gather evidence to support their ideas.
Curriculum covers 4 core units, elementary – middle school level biology, chemistry, physics, and earth/space science and incorporates STEM learning into classes. The Science teacher will create lesson plans, grade assignments, tests and homework, as well as communicate regularly with parents. Project-based learning will be key to producing engaging content for the students.
Responsibilities to include but not limited to the following:
Create daily lesson plans and learning activities for students based on established curriculum and knowledge of developmental behaviors;
Design and execute high quality science instruction in the form of discussion, direct teaching, demonstrations and independent practice using a variety of proven methods: projects, challenges, and/or contests that reflect the students' world–locally, nationally, or globally;
Teach daily Science lessons that are engaging, relevant, and rigorous;
Understand and apply effective strategies for differentiation in the classroom;
Promote the scientific method and hands-on science discovery;
Embed opportunities for student critical-thinking, communication and collaboration;
Incorporate meaningful use of technology and digital media into lesson plans;
Maintain strong classroom management and hold students accountable for school and classroom expectations;
Demonstrated interest in motivating students' success in STEM fields;
Update curriculum as needed using data and research;
Actively seeks and participates in Professional Development.
The Ideal Candidate will have the following:
Have a bachelor's degree in Science (or have taken a number of science courses) and/or master's degree (or working towards). Experience teaching elementary science, preferable at the grades 4-6 level;
Excellent communication and organization skills;
Willingness to support the MAA mission and collaborate with teachers and administrators;
Proficiency in GSuite, SmartBoard, Smart Notebook, etc.
Interested candidates should send a cover letter, resume and three professional references to Barbara McLaughlin, Business Manager, at employment@maa.school. References will not be called until permission is received from the applicant.
Mount Alvernia Academy
Newton, MA
Early Childhood, Elementary
Day
All Gender
Religiously-Affiliated