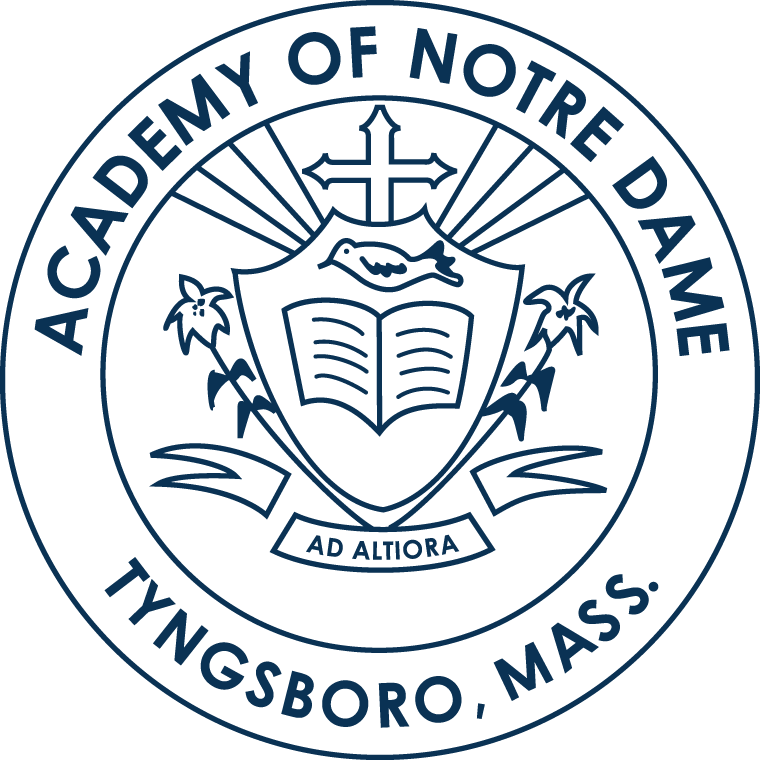 Accredited by NEASC
Major Gifts Officer
Administrator / Part-Time
Academy of Notre Dame Tyngsboro, Tyngsborough, MA
The Academy of Notre Dame is seeking a part-time, year-round Major Gift Officer (MGO). In collaboration with the Director of Institutional Advancement, the MGO will be responsible for creating and executing a comprehensive, year-round Major Gift strategy. This position plays an integral role on the Advancement team, working to support near-term and long-range fundraising, stewardship, and engagement goals. The successful candidate will have front-line fundraising, donor engagement, and volunteer management experience, combined with a creative and collaborative spirit.
The ideal candidate will have a proven record of soliciting gifts, will have demonstrated strong organizational and relationship-building skills, and will have an interest in working with a variety of constituencies to increase short and long-term support of the Academy.  The ideal candidate will be committed to developing and strengthening individual connections to the Academy.
About the Academy of Notre Dame:  The Academy of Notre Dame in Tyngsboro, Massachusetts is a private, Catholic school, sponsored by the Sisters of Notre Dame de Namur and is based on the educational philosophy of their foundress, St. Julie Billiart.  The Academy offers co-educational programming from Pre-K through Grade 12. Our mission focuses on educating the whole person for life through a curriculum rooted in spiritual formation and academic excellence.  We nurture a belief in the goodness of God and the dignity of each person.  We are committed to community-building, diversity, global justice and service to those in need.
Reporting to: Director of Institutional Advancement
Supervisory Responsibilities: None
Responsibilities:
Work with the Director of IA to build and sustain a culture of philanthropy at NDA and help to develop a donor base capable of supporting the Academy's goals and plans
Work with the IA team to develop and implement strategies to achieve annual fundraising and participation goals
Manage a portfolio of major gift and leadership annual gift donors; Develop plans and strategies for individual prospects
Cultivate and steward donors to the Academy, including Endowed Scholarship & Annual Scholarship Donors; Produce annual reports for donors and document interactions
Write content for donor communications, case statements, and gift proposals
Serve as a staff member on the Board's IA Committee
Support the Foundation and Corporate Relations program by stewarding relationships with current partners and establishing connections to prospective partners; Assist with grant proposals and reports
Work with the IA Coordinator to enhance the Reunion giving program
Produce weekly, monthly, and other relevant reports on progress and provide regular updates to administrators, Board, faculty, and staff
Maintain effective communication with teammates and among departments in order to advance fundraising program
Support the IA Coordinator with timely gift acknowledgement and stewardship procedures
Support production of annual donor report and recognition programs
Work with the Advancement staff and volunteers to plan and coordinate special fundraising events, such as the Blue & Gold Gala Auction, when needed
Utilize Veracross (donor database) to track visits, produce contact notes, and conduct appropriate follow-up
Utilize Wealthengine (prospect screening and research tool) to identify most promising prospects and produce prospect reports
Support the integrity of the Veracross database
Serve as a key staff member in the planning and implementation of a future capital campaign and fundraising initiatives
Other duties as assigned
Qualifications:
Bachelor's Degree required
Minimum of 3-5 years of development experience
Demonstrated success in the solicitation of gifts
Demonstrated ability to build relationships with internal and external stakeholders
Willingness to embrace the Academy of Notre Dame's culture and be a visible member of the community
Proven ability to work strategically, thoughtfully, and purposely with donors and volunteers
Customer service-oriented with superb interpersonal skills and proven ability to work effectively with all stakeholders in support of shared goals
Excellent verbal and written communication skills
Proven administrative skills to include ability to organize and prioritize tasks with initiative, and precise attention to detail
Proven resourcefulness in finding appropriate solutions to complex problems (operational and administrative); takes initiative in implementing solutions or making recommendations
Ability to work both independently, and as a team player
Ability to work some evenings and weekends, as needed
Database experience preferred, proficient in MS Excel, and Word
Academy of Notre Dame Tyngsboro
Tyngsborough, MA
Early Childhood, Elementary, Middle School, High School
Day
All Gender
Religiously-Affiliated