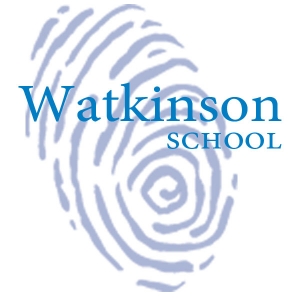 Accredited by NEASC
Chief Financial and Operations Officer
Administrator / Full-Time
Watkinson School, Hartford, CT
Watkinson School, an independent day school serving students in grades 6-PG, offering inventive teaching to Hartford and surrounding communities since 1881, seeks a full-time Chief Financial and Operations Officer. Applicants must possess enthusiasm for working in a dynamic environment, overseeing and directing the financial operations of the institution, and being directly involved in the operations of the school.  The CFOO, a new iteration of this role at Watkinson, is a critical part of the school's leadership, working closely with the Head of School, Teri Schrader, and the Board of Trustees. The CFOO will work strategically to support the enrollment management and development teams as the school envisions and implements the next stage in the school's growth.
Our eventual CFOO will enter a lively and vibrant school where, according to recent surveys, 95% of alumni would recommend the school, 98% of current parents believe that the school supports their students' social and emotional development, and 97% of current students say that teachers encourage them and treat them with respect.
This position provides an ideal opportunity for a creative problem-solver to help advance the mission of a leading progressive school, using their experience and successful track record in related work settings. The  CFOO at Watkinson School will have demonstrated success in accounting, financial analysis and management, budget formation, risk management, and endowment management. The ideal candidate will have a bachelor's degree, and an MBA or other related advanced degree.
The CFOO will take on the following responsibilities:
Strategic Financial Leadership

Develop financial strategy
Develop budget
Ensure compliance
Oversee the school's annual audit

Operational Leadership

Oversee Human Resource practices and programs
Direct oversight of business office, human resources, facilities, technology, campus dining, ancillary services, and supervisory responsibility for team members.
Oversight of day to day financial operations

Senior Leadership Participation

Work closely with the Head of School to utilize accurate and relevant data in order to make informed decisions about employee compensation and benefits
Work with Head of School and Senior Leadership responsible for institutional vision and strategy
Provide and utilize data for strategic visioning, institutional advancement, and development
Serve as a key member of Senior Leadership
The CFOO will possess and utilize the following skills and dispositions:
A commitment to collaboration across various levels of school leadership and constituencies
A desire to bring shape and structure to goals regarding the school's Development and Advancement plans
An ability to move effectively between critical details and strategic visioning
An ability to communicate clearly, concisely, and effectively with multiple constituencies
A belief in and commitment to Watkinson's mission and vision.
A sense of humor and enthusiasm for the work we do each day
Watkinson is an equal-opportunity employer and an open and affirming community that seeks candidates of diverse backgrounds. This 12-month position will start in July 2023. Interested candidates should send a cover letter, resume, and three references to cfoo@watkinson.org
The position will remain open until it is filled.
Watkinson School
Hartford, CT
Elementary, Middle School, High School
Day
All Gender