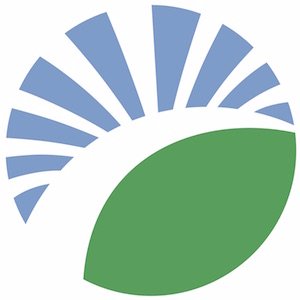 Accredited by AISNE
Upper Elementary Teacher
Faculty / Full-Time
Riverbend School, Natick, MA
Upper Elementary Teacher
Riverbend School, an innovative Toddler-8th Grade Montessori community, seeks a full-time Upper Elementary Teacher  to begin on August 29, 2022. This a 10 month position and is benefits-eligible. Riverbend School prides itself on its diverse and gender-inclusive teaching staff and student population, and welcomes candidates from a variety of races, ethnicities, cultural backgrounds, gender identities, and sexual orientations.
Scope of Work:
Montessori classroom instruction for grades 4-6
Key Responsibilities:
Demonstrate competency with Montessori philosophy and methods

Prepare an environment in which furnishings and materials are complete and correspond to the needs of the class

Set clear expectations for academic responsibilities and class routines

Help each child to develop a daily/weekly work plan

Give lessons to students in groups and to individual students

Prepare students for school events such as the Academic and Science Fairs, Authors' Breakfast, Montessori Model UN, 6th Grade Expert Project, etc.

Give input on curriculum planning and implementation

Lead and supervise students on field trips and overnight excursions 
Education Requirements:
Bachelor's degree

9-12 (Elementary 2) Montessori certification from an AMS or AMI accredited training center

6-9 (Elementary 1) Montessori certificate (in addition to Elem.2) preferred

Ability to relate to multiple constituencies

—

staff, students, families

Strong written and verbal communication skills

Must possess a strong understanding of DEI principles
Commitment to DEIJ:
Riverbend School is committed to becoming an anti-bias and anti-racist community. All candidates must be committed to furthering this work by embracing differences; exploring and affirming the identities and intersections of all which include race, ethnicity, gender, sexual orientation, religion, socioeconomics, social class, family structures, learning differences, and differences in ability. Candidates must be comfortable working in a culturally diverse environment.
EEO Statement:
Riverbend School is committed to providing equal opportunity in employment. Riverbend strictly prohibits discrimination or harassment of any kind based on race, color, religion, creed, sex, pregnancy, national origin, sexual orientation, gender identity, age, physical or mental disability, genetic predisposition or carrier status, marital status, veteran status, or any other class protected under applicable federal, state or local law.
COVID-19 Vaccination Policy:
All employees of Riverbend School are required to be fully vaccinated for COVID-19.
Riverbend School
Natick, MA
Infant / Toddler, Early Childhood, Elementary, Middle School
Day
All Gender
Montessori