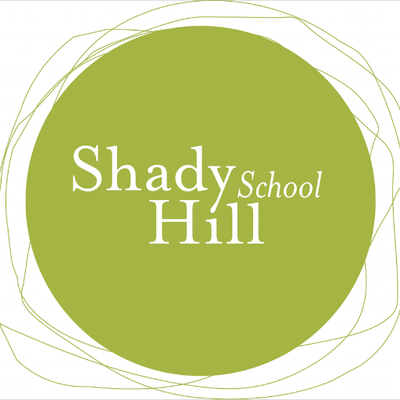 Accredited by AISNE
Substitute Teacher (Sub pool)
Part-Time
Shady Hill School, Cambridge, MA
Since 1915, Shady Hill, a school of approximately 520 students (PreK – Grade 8) and 70+ faculty, has been a leader in progressive education. Shady Hill is a deeply mission-driven school.  We seek to develop independent, joyful and curious learners who respect their own accomplishments and those of others. We strive to be a community whose values are strong and whose teachers are unafraid to engage students in important questions. The school's program allows children to explore their worlds and test their powers.  As a school with a historical and contemporary commitment to social justice, we believe that an inclusive and equitable community is an educational and moral imperative that empowers us all. Therefore, we seek to hire teachers who demonstrate a mindset and skill set that prioritizes cultural competence, equity, and justice in their practice with students and in their work with colleagues.
Summary: Shady Hill School is accepting applications to join our substitute pool for the 2023 – 2024 academic year. Substitute teachers cover faculty classroom absences on a half or full day basis as needed. Substitute scheduling is based on substitute availability and experience and may be the night before or same-day as assignment. Ideal candidates will have a demonstrated interest in working with children, previous teaching or substitute teaching experience, and a flexible schedule. 
Specific Responsibilities:
Use the substitute plan created by the absent faculty member to meet learning objectives for each lesson

Maintain a safe, joyful classroom environment that supports student learning 

Communicate effectively with the sub coordinator and absent faculty member, as needed
Qualifications:
Previous experience working with children required, preferably in a school setting

High School Diploma required, Bachelor's degree in education or related field preferred

Effective, timely, and professional communication skills required

Ability to be flexible with schedule and lesson plans required
 To apply: please send a cover letter and resume to apply@shs.org. Please be sure to include "Substitute Teacher" in the subject line of the email. 
Shady Hill is an Equal Opportunity/Affirmative Action Employer. Employees must be authorized to work in the USA. For more information on Shady Hill please visit us at www.shs.org. 
COVID 19 Protocols: All Shady Hill employees are required to provide proof of vaccination and to observe campus covid protocols. All health and safety protocols are subject to change based on state, local and CDC guidelines and at the discretion of the Health and Safety Team.
Shady Hill School
Cambridge, MA
Early Childhood, Elementary, Middle School
Day
All Gender