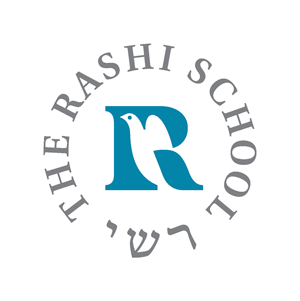 Accredited by AISNE
Substitute Teacher
Faculty / Temporary
The Rashi School, Dedham, MA
Substitute Teaching at The Rashi School
The Rashi School, the Boston Area's Reform Jewish Independent School, serving students in grades K-8 seeks substitute teachers for the 2022-2023 school year. Substitute Teachers are tasked with maintaining continuity and quality in the assigned instructional program during the regularly scheduled teacher's absence.  We seek to employ faculty and staff with diverse backgrounds who model these traits for our students and are eager to support Rashi in fulfilling its mission. 
The Rashi School is the Boston-area K-8 Reform Jewish independent school. In our warm and inclusive community, children are appreciated for who they are as they learn and develop their identities. With the school's foundation of rigorous academics and differentiated instruction and a mission rooted in social justice, we want our students to ask the tough questions—not just the who, what, where, but the how, why, and what can I do to fix it? Rashi graduates have the confidence to try new things and to fail forward. With kindness at their core, they become change agents in the school and beyond.
Position Responsibilities:
Follow the instructional guide and class expectations outlined in teachers' lesson plans.

Create and maintain a positive learning environment in the classroom.

Keep a daily log about the progress of the day and leave it for the regular teacher

Clean teaching area at the end of the day – put all equipment and materials away. If it is the usual daily practice, have students place chairs on the desks.

Perform any other tasks assigned to the absent teacher on that day (lunch, recess, etc.)

Be familiar with fire exits, fire drill procedures, and safety procedures.
Personal Characteristics:
Flexible

Patient

Clear communicator

Open to feedback

Demonstrates joy working with elementary aged students

Belief in Rashi's Mission and Core Values
Qualifications:
Bachelor's degree required. 

Previous experience working with children in a school setting is preferred.
Compensation: 
Substitute teachers are considered W-2 employees.  A suitable background check including FBI fingerprinting, a completed Form I-9, Form W-4, and other documents are required.  

Short term substitute teachers are paid $120 per day in gross wages for days worked  ($60 per half day).  

Substitute teachers are paid by direct deposit on the 15th day and the last day of the month (or the previous weekday if payday falls on a Saturday, Sunday, or Federal holiday).  Please consult HR for a schedule of pay periods and pay dates.
To apply, send a resume, cover letter and list of professional references to jobs@rashi.org.
Rashi is proud to be an equal opportunity employer. Guided by our core values of justice, respect, learning, community, and spirit, and with social justice as a foundational cornerstone of our school, we are committed to building an inclusive community that honors and respects each individual, their intersectional identities, and their spirit. We seek to listen, learn, and grow together to ensure that we are a place in which all community members can thrive. We welcome applicants of all backgrounds, including age, race, color, national origin, ancestry, religion, sex, sexual orientation, gender identity or expression, marital status, pregnancy, disability, mental disorder, familial status, veteran status, genetic information, or any other protected characteristic as established by law.
The Rashi School
Dedham, MA
Elementary, Middle School
Day
All Gender
Religiously-Affiliated