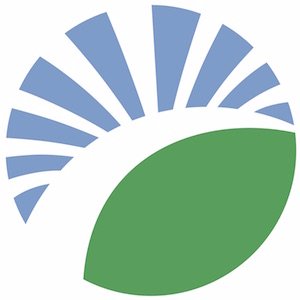 Accredited by AISNE
Substitute Teacher
Staff / Full-Time
Riverbend School, Natick, MA
Scope of work: Providing classroom coverage for teachers throughout the school when needed
Experience Requirements:
Ability to communicate effectively both orally and in writing
Ability to work with children in an educational setting
Must be comfortable working in a culturally diverse environment and committed to embracing differences  and valuing multiple perspectives
Education/Certification Requirements:
Bachelor's Degree preferred
Clear CORI and MA fingerprinting
EEC Licensing preferred (for CH)
Previous work with children preferred
General Responsibilities:
Work with Lead Teacher or other adults to create an atmosphere consistent with the expectations of the children during various times of day. Supervise children in classroom environments and on playgrounds or play spaces.
Specific Responsibilities:
Educational Program & Student Services:
Demonstrate competency with Montessori philosophy and methods
Work with lead teacher to present clear/consistent expectations for routines and safety
Assist children with personal care independence when applicable (CH- toileting, hand washing, teeth brushing, etc.)
Follow recommendations for students who may be in your care during the day who receive support through a specialist (Early Intervention, Speech Therapy, Occupational Therapy, etc.)
Support students who may be in your care during the day with individual behavioral plans
Supervise children regarding emergency practices such as fire drills
Maintain the proper classroom environment to ensure student safety and easy access to materials
Constituent Relations:
Build productive relationships with parents through events and parent volunteer opportunities in the classroom.
Administration:
Report all accidents/ incidents to HoS or Asst. HoS and complete accident forms as needed
Attend all mandatory events for faculty
Perform duties related to arrival/dismissal of school, when applicable
School Culture:
Demonstrate a strong commitment to professional ethics
Demonstrate an understanding of and commitment to Montessori Education by modeling the Montessori values of grace and courtesy, respect and responsibility in visible daily actions
Demonstrate commitment to competent communications and conflict resolution efforts across the school community
Protect the privacy and confidentiality of each student and colleague
Professional Development
Attend in-service training as provided by Riverbend School
Attend workshops/conferences  or other opportunities approved by HoS to further educational advancement
Other
Take on duties as assigned
It is expected that all staff will function as self-directed members in a team effort.  All performances should meet appropriate professional standards and adhere to the philosophy and mission of Riverbend School.
Riverbend School
Natick, MA
Infant / Toddler, Early Childhood, Elementary, Middle School
Day
All Gender
Montessori