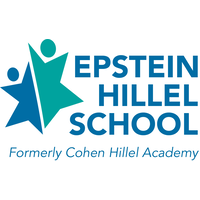 Accredited by AISNE
Speech and Language Pathologist
Faculty / Part-Time
Epstein Hillel School, Marblehead, MA
About Epstein Hillel School:
Epstein Hillel School, a vibrant and progressive independent K-8 Jewish day school in Marblehead Massachusetts. 
Description:
We seek a dynamic and flexible individual who loves working with and engaging students to join the EHS Learning Center team. This position is part time with the potential to increase to full time. The ideal candidate holds an advanced degree and certification in Speech-Language pathology.  This person is creative, flexible, and committed to professional development.  Applicants must have outstanding teaching ability, sensitivity to the social and emotional needs of children, and strong organizational skills. Applicants must have references that speak to their ability to develop positive relationships with students, colleagues, and parents. The position requires excellent collaborative and communication skills, a positive attitude, and the ability to inspire curiosity and creativity in students.
Responsibilities include but are not limited to:
Supporting students with articulation disorders, language processing disorders, social and pragmatic language development, written language skills, and verbal expression. Conducting formal and informal speech and language assessments. Providing consistent written and verbal communication with colleagues and parents. Supporting the mission, philosophy, and core values of EHS. Attending all required faculty meetings and school sponsored events.
Qualifications:
The position requires specialized training in the field of speech and language pathology
Certificate of Clinical Competence

Licensure from Massachusetts Board of Speech-Language Pathology
A bachelor's degree in education or a related field required
A master's degree in speech-language pathology/communication disorders
Minimum of three years experience with both elementary and middle school students
Equal Opportunity Employer:
Epstein Hillel School is an equal opportunity employer and does not discriminate on the basis of race, color, religion or creed, national or ethnic origin, gender, gender identity, sexual orientation, age, disability, or military service in its hiring, employment or other programs and activities.
Inquiry:
Salary to be determined based on experience and education. Interested candidates should send a cover letter, resume, and list of three references via email with the subject line:  Speech and Language/Learning Specialist to Head of School at:  agold@epsteinhillel.org
Epstein Hillel School
Marblehead, MA
Elementary, Middle School
Day
All Gender
Religiously-Affiliated