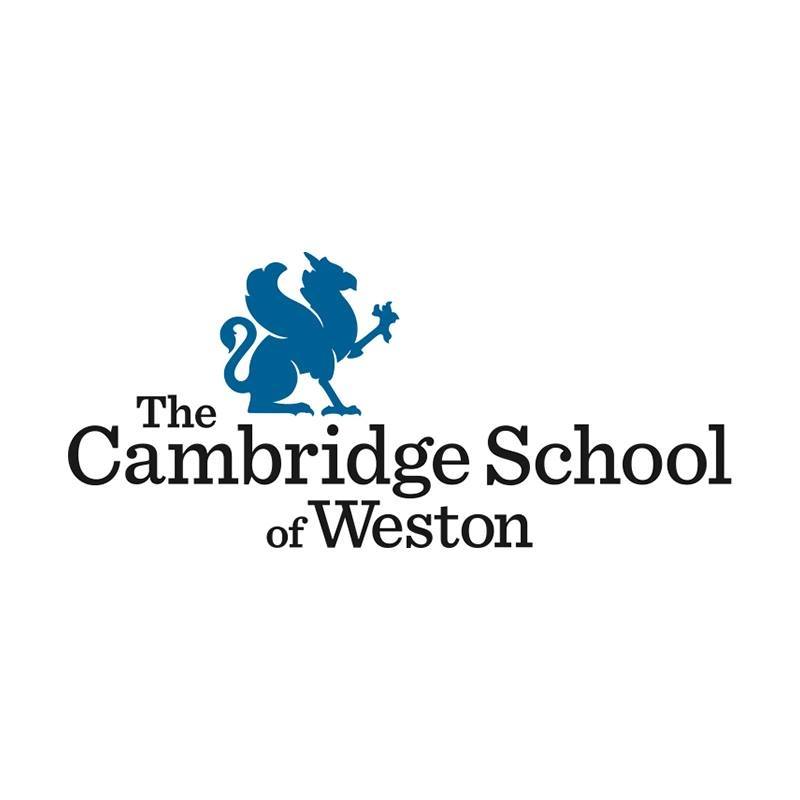 Accredited by NEASC
Spanish/French Teacher
Faculty / Full-Time
The Cambridge School of Weston, Weston, MA
FULL-TIME SPANISH/FRENCH TEACHER
Date Posted: February 17, 2022
Starting Date:  August 15, 2022
Job Description: 10-month, Full-Time Faculty
The Cambridge School of Weston seeks a full-time, experienced teacher in the Language Department. Responsibilities will include, but are not limited to, teaching any level of required and elective Spanish and French courses as well as contributing to the community outside the classroom. The Language Department is seeking a dynamic educator who must be fluent or near-native in English and in both Spanish and French, and has a demonstrated commitment to developing critical communicative and collaborative skills as well as fostering creativity in adolescents. Candidates who value the immersive learning environment, are comfortable with classroom technologies, can work in a collegial atmosphere, and pursue professional development as lifelong learners are strongly preferred. The ideal candidate possesses strong interpersonal skills, values progressive education, builds rapport with students, and has experience in differentiating and working in multiple modalities. At CSW we teach a diverse group of learners. Applicants should be well versed in culturally responsive teaching practices, be committed to developing their cultural competency and equity literacy skills, and approach teaching language through an anti-racist lens. In addition to these qualifications, our ideal candidate values collaboration among colleagues in our vibrant, art-infused school. A strong candidate will also add to the diversity of perspectives within the department.
Specific Responsibilities for This Position Include:
Teaching 13 blocks in the Language Department. Each "block" is a six-week course that meets for 90-minutes each day. A full-time faculty member teaches two or three blocks per module.
Active participation in department and faculty-staff meetings, as well as occasional professional development.
Teaching classes that span 9th-grade through 12th-grade.
Facilitating sections of language support labs, clubs, coaching or work with activities and team sports within the Athletics Department.
Full-time Faculty at The Cambridge School of Weston also: 
Advise up to eight students.
Participate in our co-curricular PACE programming. Through the PACE program (Promoting Awareness and Community Engagement), we dedicate time during the mod and the year for experiential classes, events, and activities that prepare our students to meet the demands of an increasingly complex and diverse world. A four-year co-curriculum, PACE has been designed to ensure that all CSW students develop self-awareness, social consciousness, healthy living habits, life skills, and leadership that will serve them into adulthood.
Participate in up to two alliance/affinity groups, student clubs or committees.
Chaperone two weekend activities each year to support our boarding students.
Offer two blocks of "D Block," our after-school activities, enrichment, and athletics program, with a preference given to those willing and able to support team sports.
Skills and Qualifications:
Bachelor of Arts degree or equivalent required; Master's degree strongly preferred.
Minimum of two years teaching experience required; three to five years teaching experience preferred.
Experience working with neurodiverse learners is preferred.
Facility with using technology effectively, specifically Google Workspace for Education Fundamentals and Blackbaud, in teaching and learning.
An ideal candidate cares deeply about issues of social justice and demonstrates a willingness to incorporate this work into their language curriculum.
Participation in the residential life community preferred (housing provided).
Deadline for Application: Candidates should submit a one to two-page résumé and a cover letter, including a statement of educational philosophy, the experience of working with students with diverse backgrounds and learning styles, and at least three references to LanguageSearch@csw.org. No phone calls, please. We will accept applications until the position has been filled.
School Description:
A leader among America's progressive independent schools, The Cambridge School of Weston (CSW) has been at the forefront of educational innovation since 1886. At this day and boarding high school located in Weston MA, creative, motivated students embrace challenging work and address complex questions — with curiosity and courage. Inspired by the diverse perspectives and high expectations of our justice-minded community, they find and develop what is extraordinary in themselves and in the world around them. CSW's mission is to provide a progressive education that emphasizes deep learning, meaningful relationships, and a dynamic program that inspires students to discover who they are and what their contribution is to their school, their community, and the world.
The Cambridge School of Weston does not discriminate on the basis of race, color, religious creed, retaliation, national origin, ancestry, sexual orientation, gender, gender identity/expression, disability, mental illness, genetics, choice of health insurance, marital status, age, veteran status, or any other basis prohibited under applicable law. We are an equal opportunity employer and we encourage candidates who will increase our diversity to apply.
The Cambridge School of Weston
Weston, MA
High School, Post Graduate
Day, Boarding
All Gender