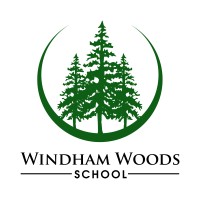 Reading Specialist
Administrator / Full-Time
Windham Woods School, Windham,
We are looking for an awesome person and an incredible educator.
Windham Woods School is offering an exciting opportunity to join our team. Surrounded by 250 wooded acres and housed in a new, state-of-the-art building, Windham Woods School serves approximately 110 students grades 1-12, with a variety of learning needs. Our collaborative working environment actively supports the growth of both our students and our staff. Our classes have a maximum of 10 students as we know how important it is for students to have individualized attention. Our educational program incorporates the outdoors on a daily basis so students can truly experience hands-on learning.
We are currently looking for a talented, enthusiastic, and self-motivated reading specialist to join our staff. The chosen candidate must exude energy and enthusiasm for their work. They must be well versed in researched-based reading programs and have experienced success in helping struggling readers make effective progress with literacy skills. They must be able to build and maintain strong relationships with students and families, differentiate instructional strategies to meet the needs of diverse learners, and be able to collaborate in a constructive way with colleagues. They must be confident teaching literacy to students in grades 1-5 and they MUST LOVE WHAT THEY DO.
A Bachelor's Degree is required. A Masters Degree, particularly in Special Education is preferred. A current teaching certificate/license is preferred. At least five years of successful teaching experience is preferred.
Please apply through School Spring. Include a letter of interest, resume, proof of licensure if you have it, a copy of your college transcripts, and three current letters of recommendation.
We value our staff and understand how important their well-being is to the success of our program. Therefore, we are committed to providing competitive salaries and benefits based on qualifications and experience.
Windham Woods School
Windham,
Elementary, Middle School, High School
Day
All Gender