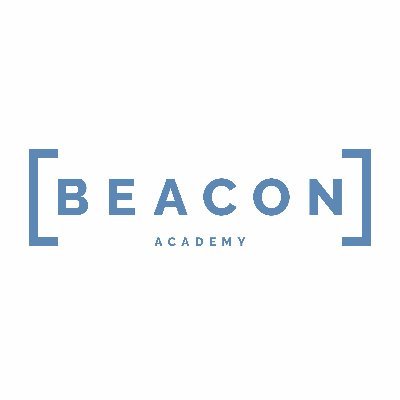 Math Teacher
Faculty / Full-Time
Beacon Academy, Boston, MA
The Math Teacher is responsible for planning and teaching two or three sections of Pre-Algebra, Algebra I, and/or Geometry five times a week, depending on student mastery and academic needs. This role will include identifying potential areas in need of academic reinforcement for individual students and communicating with advisors and families/caregivers about student progress. The role also includes an additional significant responsibility, such as managing study hall proctors, managing or assisting with the co-curricular program, overseeing the student technology program, or some combination thereof. Other responsibilities include advising a small group of students, managing weekly math tutors, and supporting the day-to-day operations of the school in a variety of ways, including chaperoning field trips.
ESSENTIAL DUTIES & RESPONSIBILITIES
Represent the core values of the Academy in all work performed on behalf of the Academy and in all activities related to the lives of students, graduates, and their families by demonstrating an excellent work ethic, personal integrity, confidentiality, professional maturity, and thoughtful ambassadorship.
Math Teacher

Teach two or three sections of Pre-Algebra, Algebra I, and/or Geometry during July summer session and academic year
Be accessible for additional help outside of class hours
Manage math tutoring program, including regular communication with tutors and developing assignments
Submit written grade reports
Teach the math portion of an SSAT prep class as needed

 Advisory

Meet weekly with student advisees to discuss progress and concerns and to develop a sense of community
Communicate with advisees' parents/caregivers to convey information and address academic and social challenges
 Support and communicate with advisees' mentors

 Other

Support students' high school applications by writing letters of recommendation
Participate in the admissions process by assessing math proficiency of applicants to Beacon
Participate in parent/caregiver conferences and attend school-wide events
Assist the Development team by participating in fundraising events and speaking to donors about Beacon
Another significant role will be assigned based on the needs of the school; possibilities include managing the co-curricular program, the study hall program, or the student technology program
QUALIFICATIONS
Bachelor's degree in math or related field; Master's preferred
At least three years of experience teaching middle or high school students
Ability to teach Pre-Algebra, Algebra I, and/or Geometry
Excellent interpersonal, verbal, and written communication skills
Must demonstrate strong attention to detail and accuracy
Proficiency with the use of technology for teaching, including Google Classroom. SMART Board technologies, and graphing calculators (i.e. TI-84 Plus)
Ability to build relationships with families/caregivers, colleagues, and volunteers to support students
Personal warmth and empathy
Demonstrated ability to embrace and share the mission of Beacon Academy
PHYSICAL DEMANDS
The ability to move freely about the Academy in order to be responsive to the needs of students
Willingness and ability to drive passenger vans preferred
EMPLOYEE BENEFITS
Generous paid time off
Insurance coverage – Health, Vision, and Dental
Life, short-term, and long-term disability insurance
Retirement plan with matching employer contribution after the first year
Flexible Spending Accounts – Health and Dependent Care
Convenient location with parking and accessible to public transportation
TO APPLY
Please send a cover letter and resume to jobs@beaconacademy.org with the subject line: Math Teacher. Beacon Academy welcomes a diverse candidate pool, including candidates who are bilingual, because we believe a diversity of voices leads to better outcomes for everyone. Beacon Academy is an Equal Opportunity Employer.
Beacon Academy
Boston, MA
Middle School, High School
Day
All Gender