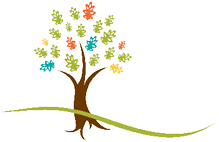 Accredited by AISNE
Learning Specialist
Faculty / Full-Time
Oak Meadow School, Littleton, MA
Learning Specialist 2022-2023 School Year 
DESCRIPTION: 
The Learning Specialist uses purposeful collaboration with teachers and school leadership to guide Oak Meadow faculty and staff to better understand how children think, learn, and relate to members of the school community. This role reports to the Education Director and collaborates with all areas of the school. 
PRIMARY RESPONSIBILITIES: 
Acts to build each teacher's capacity to serve their unique learners, empowering every student's team to capitalize on student strengths, nurture their social-emotional development, and work diligently to address any vulnerabilities or challenges that may impact their learning. 

Assists the student's team in supporting parents through the educational process, providing support in understanding child development, trajectory of skill development, and individual academic and social-emotional student needs. 

Follows current research and its practical application in supporting neurodiversity and learning disabilities, as well as by evidence-based practice related to Response to Intervention. 

Seeks out and gains knowledge and understanding of the commonality in children's development and learning, their individuality reflecting unique characteristics and experiences, and the context in which children's development and learning occur. 

Assists in creation of documents supporting the Learning Specialist role, learning expectations, and student support guidelines. 

Committed to diversity, equity, and inclusion, with a demonstrated record of professional engagement or leadership in this arena. 

Works in partnership with the DEIJ Director and all school leaders to act against prejudicial and discriminatory practices and systems, and to advance equity inititatives in all areas of the school. 
QUALIFICATIONS: 
Bachelor's degree in Special Education or a related field; graduate degree preferred 

3+ years of teaching experience 

Knowledge of learning disabilities, social-emotional disabilities, psycho-educational tests, reports, and assistive technology 

Knowledge of administering and interpreting assessments and test results, academic achievement, and diagnostic testing 

Proven success as a leader in program and professional development

Full understanding of differentiated instructional strategies across the curriculum 

Outstanding interpersonal and organizational skills 

Exceptional written and oral communication skills 

Strong networking skills to ensure access to resources in the broader community 

Detail-oriented and resourceful 

Tactful and discreet, with knowledge of and commitment to privacy standards as well as Oak Meadow policies and procedures. 

Technologically savvy, with willingness to learn and employ classroom technology as well as adaptive technology as needed. 
Oak Meadow School
Littleton, MA
Infant / Toddler, Early Childhood, Elementary, Middle School
Day
All Gender
Montessori