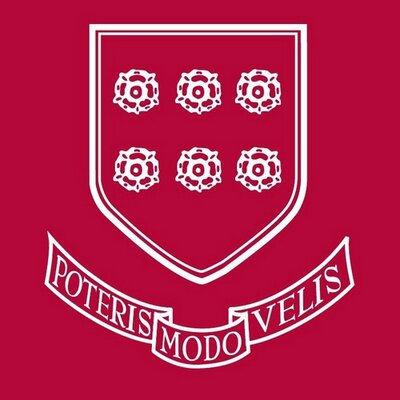 Accredited by AISNE
Grade 3 Teacher
Faculty / Full-Time
Fay School, Southborough, MA
Fay School seeks a dynamic, flexible, and creative individual who loves teaching and understands how to engage elementary children in English language arts, mathematics, and social studies teaching and learning. Building on Fay's existing programs, this teacher will serve as a grade three homeroom teacher and will collaborate with colleagues to teach literacy, math, and social studies to students in grade three in the Lower School. This is a full-time position and is eligible for benefits. Campus housing may be available.
Qualifications
Candidates should have a minimum of three years' experience teaching elementary school children. A bachelor's degree in elementary education or a related field is required; a master's degree is strongly preferred. The Third Grade Teacher must have an understanding of a literacy continuum and the development of proficient readers and writers; the ability to utilize literacy assessments; and an understanding of mathematics skill development.
Responsibilities include:
Preparing and delivering materials and lessons
Assessing students' performance using effort grades and comments
Utilizing instructional technology to enhance instruction
Conducting parent conferences and communicating effectively with parents
Attending team and department meetings, and major school events as required
As a homeroom teacher, being a primary point of contact for parents
Coaching athletics or leading afternoon student activities for two terms
Fay School values teachers who believe in differentiated and developmentally-aligned approaches to teaching and learning, integrate instructional technology, understand the importance of cultural competence, and are attuned to the social and emotional growth of young students. Fay seeks candidates who will reflect and enhance the racial, cultural, and gender diversity of our school community.
Interested candidates should send cover letter and resume via email with the subject line "Elementary Grade Teacher" to secure faculty applicant portal.
Fay School, 48 Main Street, Southborough, MA 01772
Fay School admits students of any race, color, religion or creed, national or ethnic origin, gender, gender identity, sexual orientation, genetic background, or with any disability that can be reasonably accommodated by the School, to all rights, privileges, programs, and activities generally accorded or made available to students at Fay School. The School does not discriminate on the basis of such factors in the administration of its educational policies, employment policies, admissions policies, financial aid programs, athletics, or other school administered programs.
Fay School
Southborough, MA
Elementary, Middle School, High School
Boarding, Day
All Gender