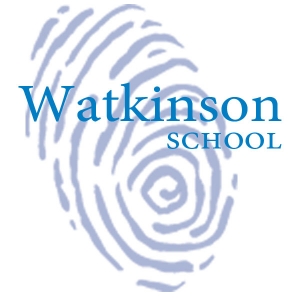 Accredited by NEASC
Facilities Director
Administrator / Full-Time
Watkinson School, Hartford, CT
Watkinson School, an independent day school serving students in grades 6-PG, offering inventive teaching to Hartford and surrounding communities since 1881, seeks a full-time Facilities Director. Applicants must possess enthusiasm for working in a dynamic environment, be a strong team player and possess a passion for overseeing and caring for a busy and vibrant campus with 6 education-centered buildings, 4 homes, 2 sports fields, tennis courts and 40+ acres of land. The Facilities Director will report to a new CFOO. This role carries responsibilities for both managing significant vendor partnerships and employee teams that, together, ensure the health, safety and regular operations of Watkinson's physical plant.
This position provides an ideal opportunity for a savvy facilities expert with demonstrated experience and knowledge of building systems, budgeting and expense management, contracting, campus safety and compliance. The ideal candidate will have a bachelor's degree and 5+ years of related work experience, preferably in a school environment.
The Facilities Director will take on the following duties:
Management of the physical operation of the building and grounds to ensure that the campus is safe, clean and in top operating condition
Establishment and oversight of a system to proactively maintain the campus, prevent deferred maintenance and avert operations disruptions
Oversight and assistance in the day-to-day repairs to the facility
Provide supervision and support to the Housekeeping supervisor and staff, Receptionist, Security and Plant Manager
Provision of facilities support for all campus events
Functioning as a general contractor when outside vendors are contracted
Responsibility for emergency systems, emergency planning and practice and oversight and planning for all drills and training for adults and students
Development and management of the School's annual facilities budgets and long-range capital facilities budget
Management of safe and compliant operations of all school vehicles and vetting and administrative practices for all school drivers
The Facilities Director will possess and utilize the following skills and dispositions:
Strong organizational, communication and leadership skills
Knowledge of project management and scheduling and contractor management
Experience with Microsoft Office and Google Suite
Working knowledge of all construction trades
Ability to work indoors and outdoors in all kinds of weather and in varied indoor and outdoor environments.
Willingness to work long and flexible hours–including evenings/weekends, when needed
A belief in and commitment to Watkinson's mission and vision
A sense of humor and enthusiasm for the work we do
Watkinson is an equal-opportunity employer and an open and affirming community that seeks candidates of diverse backgrounds. Interested candidates should send a cover letter, resume, and three references to facilitiesposition@watkinson.org. The position will remain open until it is filled.
Watkinson School
Hartford, CT
Elementary, Middle School, High School
Day
All Gender