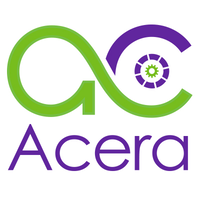 Executive Assistant to Head of School
Staff / Full-Time
Acera School, Winchester, MA
Executive Assistant to Head of School                                                                                                                         October 2021
 Overview: 
Acera seeks to add a full time, collaborative member to our committed and kind team, supporting Acera's Head of School.
The successful candidate will have superior communication and organizational skills, excellent judgement, a flexible and positive attitude, and the ability to maintain a high level of discretion managing confidential information. At Acera, we foster intrinsic motivation and good judgement in students within a progressive, student-centered school.  Please send cover letter, resume and salary expectations to hiring@aceraschool.org.
Acera Vision:
Acera is an independent K-10 school that provides high ability students with unbounded access to learning.  At Acera, students learn, discover and explore at a pace appropriate to each child's unique motivation and potential.  Our culture is not about pressure to achieve; it is about freedom to thrive. We support our students' innate curiosity and love of learning through an interdisciplinary, hands-on learning approach. Through developing emotional intelligence, complex and creative thinking skills, and systems awareness, we develop thinkers and innovators who will be able to make positive change in our world.
In our 12th year of operation, our bootstrap start-up school now has 144 students, and a STEAM Learning Lab Summer & Enrichment program that offers year-round enrichment open to the public.  Our AceraEI programs catalyze innovation in public education.  We are building a microcosm of what is possible in education, in which students' voice, capacities and needs are understood.
Job Description/Top Priorities:
 As Executive Assistant to Head of School, bring your highly collaborative approach and superior organizational and communication skills to:
Support the Head of School – Assure that meetings, projects and requests for time are optimized within organizational priorities. Manage calendar and meetings.  Monitor email communications. Enable appropriate meeting follow up and next steps, responding to requests. Write and/or edit follow-up communication or documentation as needed.
Development Support – Assist in follow through within fundraising campaigns, track donations and donors, thank you notes and follow up, and other projects as determined by Director of Development and AceraEI.
Event Support – Work collaboratively with the rest of the team to plan and execute Acera events for network expansion, public outreach, development, open houses, Innovator Symposium, etc.
Internal Newsletter Consolidation – Gather school and student information, edit, and publish weekly newsletter and photos to parents & staff.
Skills:
Excellent written and verbal communication skills
Mac proficiency
Excellent Google/Microsoft Outlook/Calendar, Word, Excel, and Power-point skills
When applying, please let it be known if you have specialized skills in graphic design, fundraising/development, photography, business planning, powerpoint/slide making, and/or event planning.
Requirements
A bring-it-on, can-do, let's make it happen, whatever it takes attitude!
A kind heart, a thoughtful mind, and a generous spirit
Prior job experience Getting Things Done in a corporate, non-profit, or educational office environment.
See challenges as opportunities for invention. Positive, the "glass is half full" orientation.
Laughter and love of life!
Flexibility to step in, help and do whatever is needed to support our school, our admin/ office team, and our students
Salary & Benefits
Salary range is $35,000 – $45,000 depending upon experience
Health and dental benefits available
Year round, full time position, 8am – 4pm
All Federal holidays, plus four weeks paid vacation (2 weeks for December break, 1 week for February break, 1 week for April break) Additional accrued vacation time available at Head of School's discretion
Application
Please submit cover letter, resume and description of your previous experiences in high intensity environments. Include salary expectations to:  hiring@Aceraschool.org
Start Date:  As soon as hired. Year round, full time position. (Part time work in the summer can be considered for the right candidate)
Equal Opportunity Employer
Acera is an Equal Opportunity Employer that does not discriminate on the basis of actual or perceived race, creed, color, religion, alienage or national origin, ancestry, citizenship status, age, disability or handicap, sex, marital status, veteran status, sexual orientation, genetic information, arrest record, or any other characteristic protected by applicable federal, state or local laws.
Conditions of Offer:
You must provide documentation of a completed COVID vaccination series.
All offers of employment are contingent upon CORI, SORI and fingerprint-based background checks, as required by the laws of the Commonwealth of Massachusetts. Under the Immigration Reform and Control Act (IRCA), our company is required to verify the identity and work authorization of all newly hired employees. Therefore, if you accept this position, you will be required to complete a Form I-9 upon hire. Within 3 days of beginning employment, you will need to supply acceptable documentation days of beginning employment, you will need to supply acceptable documentation (as noted on the Form I-9) of your identity and work authorization.
Acera School
Winchester, MA
Elementary, Middle School, High School
Day
All Gender