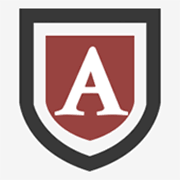 Accredited by AISNE
Early Elementary Teacher
Faculty / Temporary
Academy Hill School, Springfield, MA
Founded in 1986, Academy Hill is an independent, coeducational, private elementary and middle school in Springfield, MA. Our mission is to develop the visionaries, innovators and leaders of tomorrow. Academy Hill provides an intellectual, nurturing, and enriching foundation in a welcoming environment for its bright and curious students. For more information about our school, visit our website at www.academyhill.org. We are currently seeking an outstanding educator to serve at the early elementary level, to cover a maternity leave beginning 1/1/2002. Teachers must possess a strong desire to create an individualized learning experience for high potential students. Class sizes are extremely small and creativity is warmly embraced.
Academy Hill School has been engaged in diversity work since our founding. We recognize diversity alone does not lead to inclusion, and we are committed to taking active steps to create an environment in which the identities and cultural backgrounds of our families, students, and employees are valued and respected. At Academy Hill we believe that diversity, equity and inclusion are essential to achieving educational and academic excellence, and that students' learning experiences are enriched by the diversity of the curriculum, student body, and adult community. Academy Hill is committed to creating an inclusive and equitable community in which all individuals can participate in and contribute to the life of the school, regardless of race, gender, class, religion, sexual orientation, or any other aspect of their identity. We are actively working to gain a deeper understanding of difference and how we honor it in our daily lives at school.
If you are interested in submitting an application for consideration, please forward a letter of interest, resume or CV, and three references to mearls@academyhill.org.
Academy Hill School
Springfield, MA
Early Childhood, Elementary, Middle School
Day
All Gender