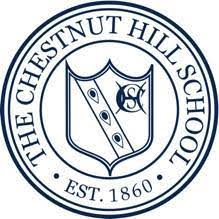 Accredited by AISNE
Director of Communications and Marketing
Administrator / Full-Time
The Chestnut Hill School, Chestnut Hill, MA
Position Summary: The Director of Communications and Marketing will collaborate with senior leadership and oversee both the strategy and implementation for the institutional brand, marketing and all communications. 
The Director of Communications and Marketing will:
develop a practical and strategic marketing and communications plan to identify strengths, weaknesses, and opportunities.

advise on strategic matters and create and edit related communications

manage the CHS visual identity, branding and marketing, working closely with senior leadership, especially the Director of Enrollment Management and the Director of Development.

oversee digital and traditional marketing, including email newsletters, social media, invitations, and all other print, graphic content.

create and implement a communications and social media strategy to engage current, former and prospective families, alumni, and grandparents.

oversee the CHS website.

oversee tracking mechanisms to evaluate the results of communications initiatives.

use data to inform marketing decisions.

demonstrate and maintain an understanding of best practices and emerging trends in the field, especially regarding integrated thoughtful communication across multiple platforms. 

coordinate and oversee work of vendors retained to assist communications efforts.

manage emergency and crisis communications.
Position Requirements:
At least 5 years of experience in communications and marketing, direct experience in an educational environment preferred.

A track record of delivering meaningful marketing and communications content and outcomes with limited budget and staff resources.

Experience in successfully developing and implementing a thought leadership strategy and in positioning an organization and/or key stakeholders as thought leaders.

Proven track record of exceptional relationship-building both internally and externally. 

Knowledge and command of all current communication tools, platforms, technologies, and processes. Direct experience with website development a plus.

Outstanding communicator with the highest level of listening, speaking, and writing skills, and an ability to persuasively convey a message to diverse groups including current and prospective families, donors, board members, and the public.

Innovative thinker and problem solver, with a track record for translating strategic thinking into action plans and results.

Strong analytical skills. 
Core competencies: 
Equity and inclusion

–

Employee lives the stated mission of the school, and values and respects diversity in all facets of school life. Employee promotes equity and inclusion in work with students, families, and colleagues.

Collaboration

–

In keeping with Chestnut Hill School's commitment to a strong community, employee exemplifies cooperation and collaboration, demonstrates leadership when necessary, is a supportive team member when needed, and assists others to ensure deadlines and goals are met. 

Communication

–

Employee exercises clear, constructive, and appropriate communication with students, colleagues and administration in written and verbal communication. 

Critical observation and problem-solving

–

Employee shows the ability to not only gather information but to also interpret, analyze, and suggest next steps based upon data. Employee assesses problems and utilizes all available resources to resolve challenges through proper channels.
Qualified candidates should send their cover letter and resume to employment@tchs.org. Please include "Director of Communications and Marketing" in the subject line of your email.
The Chestnut Hill School
Chestnut Hill, MA
Early Childhood, Elementary
Day
All Gender