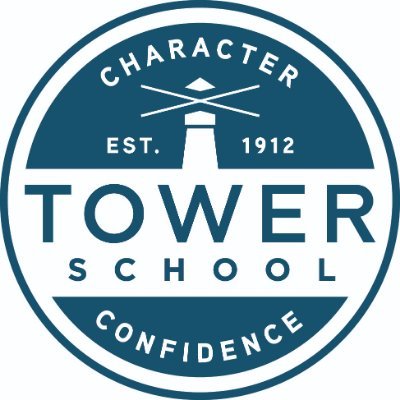 Accredited by AISNE
Director of Auxiliary Programs
Administrator / Full-Time
Tower School, Marblehead, MA
Tower School is an independent PreK-8 school located in Marblehead, MA. Our mission is to teach our students to think critically and creatively, to develop joyful curiosity, to embrace challenge and apply their knowledge with confidence, and to thrive within a community rich with diverse perspectives and talents. 
Tower seeks faculty and staff members who demonstrate an interest in participating fully in the life and activities of a highly engaging elementary and middle school and will contribute to furthering Tower's mission. Successful candidates will exhibit a great work ethic, a good sense of humor, and strong written and verbal communication skills.
Tower is hiring a full-time, enthusiastic, collaborative Director of Auxiliary Programs to start in January 2023. 
POSITION SUMMARY 
The Director of Auxiliary Programs is responsible for the strategic planning, administration, management, and supervision of auxiliary programs including but not limited to the extended day program, Club T.E.D., and Tower's summer camp, Summer at Tower. Reporting to the Director of Operations and Finance, it is a full-time, 12-month position with time off during school vacations.
This position requires both strategic and innovative thinking, focused on managing existing programs in a cost-effective manner and creating new programs with the potential to enhance revenue. This is a unique opportunity to shape the expansion and future of auxiliary programs at Tower in ways that will advance the mission and generate non-tuition revenue for the School.
PRIMARY RESPONSIBILITIES
• Design and implement a multi-year strategic plan including new initiatives for Club T.E.D. and Summer at Tower which advance Tower's mission and school goals
• Recruit, hire, train, and manage the extended day and summer camp faculty and staff, in collaboration with senior administrators
• Prepare annual budgets for extended day and summer camp
• Serve as primary recruiter for all auxiliary programs
• Communicate effectively with parents whose children are participating in the extended day and summer camp
•Assure support of students participating the extended day and summer camp
• Regularly review policies and procedures to insure the safety of the students participating in the extended day and summer camp
• Act as liaison to rental community to generate auxiliary net revenue through efficient use of facilities
• Maintain all extended day l and camp documents and stay abreast of relevant extended day and camp regulations
• Perform other administrative or educational duties as assigned by the Head of School, or designee

PREFERRED CANDIDATES WILL HAVE:

Bachelor's degree or equivalent;

Successful completion of a course in camping administration such as those offered by national professional camping associations, national agencies, or their equivalent, or at least two seasons of previous experience working as part of the administrative staff of a recreational camp for children.

Share an educational vision that aligns with the core principles of Tower School; 

Self-starter with the ability to work independently and effectively in a changing, fast-paced environment; 

Demonstrated experience in the development of innovative programming; 

Well-developed commitment to collaborative leadership and the ability to manage and grow a team's skills, vision and cohesion; 

Exceptional communicator with outstanding written, organizational, analytical, time management and interpersonal skills; 

Ability to create and maintain budgets and reports; 

Commitment to and strong understanding of cultural competency; 

Possess strong computer skills; 

Problem-solver; 

Outgoing and energetic attitude and a passion for education.
APPLICATION INFORMATION:
To apply, please email a cover letter and resume to Patti Gillis, Academic Administrative Associate at patti.gillis@towerschool.org.
Tower School is an Equal Opportunity Employer. Tower does not discriminate based on race, religion, color, sex, gender identity, sexual orientation, age, non-disqualifying physical or mental disability, national origin, veteran status, or any other basis covered by appropriate law. All employment is decided based on qualifications, merit, and need.
Tower School
Marblehead, MA
Early Childhood, Elementary, Middle School
Day
All Gender