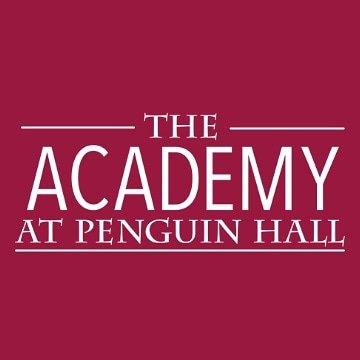 Accredited by NEASC
Director of Admissions
Administrator / Full-Time
The Academy at Penguin Hall, Wenham, MA
The Academy at Penguin Hall is looking for an experienced Director of Admissions who will oversee all aspects of admissions, recruitment, and financial aid and will direct the admissions process from inquiry through enrollment. The Director will lead a collaborative effort to develop and implement both short-term and long-term recruitment strategies to ensure The Academy at Penguin Hall meets enrollment objectives.
*
The ideal candidate will be an experienced admission and financial aid professional, a creative leader in admission, recruitment, and retention as well as a data-driven decision-maker. The Director will develop and lead inclusive outreach efforts to draw
diverse families to the school and ensure that APH continues to enroll promising students who both thrive as part of the school community and in turn contribute to the community as a whole.
*
*
The Director should be a team player who has a warm collaborative nature, positive energy, a sense of humor, possesses superior organization and prioritization skills, and is self-motivated in the completion of work. This person will have exceptional
communication and interpersonal skills including outstanding writing and public speaking skills and the ability to interact comfortably with a variety of people.
*
*
Maintain and coordinate full oversight of the admissions program with assistance from the Marketing and Communications Directors
Knowledge of data base (preferably Blackbaud) and social media communication
Competent in email communications, spreadsheets, data base work and preparation of reports of admission benchmarks to administrative team
Thorough knowledge of the school history, curriculum, and co-curricular offerings
Schedule and coordinate all school tours and parent/student interviews
Maintain all inquiry and application information on the Blackbaud database using all notetaking capabilities in order to share information
Coordinate events including Open Houses, shadow mornings, revisit, and parent coffees
Production of all decision letters with a personalized paragraph for each student
Maintain communication with all feeder schools including visits to independent and religious schools to engage for high school enrollment
Attend annual school fairs, usually 4-5 events
Maintain a prominent position during summer camp with engagement for school year enrollment
Engage with teachers to provide support for shadow days, Open Houses, follow up notes after invitations are offered.
Provide information to Financial Aid Committee to prepare financial aid awards
Coordinate the enrollment of new students by providing information to faculty, Dean of Academics, and School Counselor
Member of the administrative team and available to support the 0n-going mission of the school
*
*
Work with Communication and Marketing Directors
Meet weekly with Communications and Marketing with short term and long-term outreach plan
Work with communication and marketing to increase enrollment through campaigns, social media, Facebook, and Instagram
Maintain frequent communication with inquiries and applicants through various campaigns originated by the Communications and Marketing Directors
The Academy at Penguin Hall
Wenham, MA