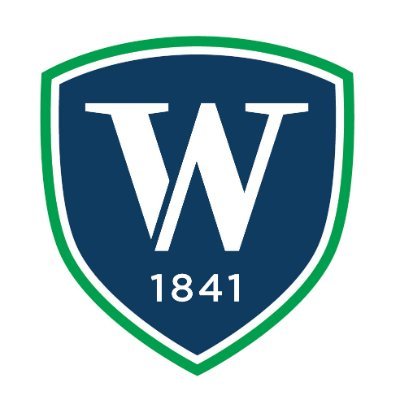 Accredited by NEASC
Chief Financial and Operating Officer
Administrator / Full-Time
The Williston Northampton School, Easthampton, MA
Chief Financial & Operating Officer
The Williston Northampton School, an independent, co-educational boarding and day school located in Easthampton, MA, has an opening effective July 1, 2023, for the position of Chief Financial & Operating Officer. The Chief Financial & Operating Officer (CFOO) reports to the Head of School and is a key member of the Senior Administrative Team, responsible for business, financial, investment, human resources, and administrative functions of the School, as well as Williston's auxiliary enterprises.
Primary Duties & Responsibilities: Working closely and collaboratively with the Head of School, the CFOO works closely with administrators across the School's functions to ensure that the School's resources are deployed and in alignment with the School's strategic goals and objectives. The CFOO oversees and works supportively with the following colleagues in the following operational areas of the school:
Director of Finance & Auxiliary Operations – all finance, investments, budgeting and day-today management of auxiliary enterprises
Human Resources Director – all hiring (in conjunction with the Dean of Faculty) and establishes and maintains all employment policies
Physical Plant Director-all facilities and grounds regular operations and improvements, as well as planning of significant projects
Chief Technology Officer – all technology infrastructure and operation
Director of Campus Safety – all student and employee safety considerations, security systems and planning of future needs
Dining Services Director (through contracted dining services) – delivering regular dining services and catering for the campus community
Summer Programs Director (new role, Fall, 2022) – expanding on present rental programs to include robust, Williston-branded day program for summer
Children's Center Director – providing childcare services to employees as well as additional families from outside the school
The CFOO also interacts routinely with the School's Board of Trustees. The CFOO attends all Board meetings; staffs and serves as liaison for the Board's Finance, Facilities, Investment and Audit & Risk Committees, and serves as a liaison to the Executive Committee on the subject of compensation. The CFOO will develop and maintain highly collaborative working relationships with the Board Officers and Committee Chairs, serving as a critical voice in discussion and decision-making to make sure that the Board's work in these important areas is fully aligned with the School's operational and strategic priorities.
Qualified candidates should have a Bachelor's Degree, with an Advanced degree preferred, in Business Management or related field. Ten years plus of experience in accounting or finance fields, with experience in budget formulation, ideally in education. Experience/knowledge of independent schools, and particularly boarding schools, is extremely beneficial. Have excellent integrity and demonstrate good moral character and initiative with a professional demeanor. Strong interpersonal skills, including an enthusiastic, collaborative approach in working with colleagues. Above all, the successful candidate must be prepared to be a passionate ambassador for Williston Northampton School.
Qualified / interested candidates may email letters of interest, resume, and references to humanresources@williston.com  non-smoking campus. EOE
Full job description available https://www.williston.com/campus-info/employment/
To learn more about The Williston Northampton School visit  https://www.williston.com/
The Williston Northampton School
Easthampton, MA
Middle School, High School, Post Graduate
Day, Boarding
All Gender