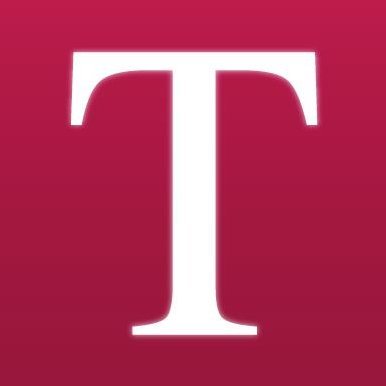 Accredited by NEASC
Athletic Trainer
Faculty / Full-Time
Tabor Academy, Marion, MA
About Tabor Academy
Tabor Academy has a rich history that dates back to 1876 when the school was founded by Elizabeth Taber. Mrs. Taber had a lofty vision for the institution, including building character of young people from across the country. Today, we honor that legacy and embrace an international and diverse student body. Our work is guided by our principles of life-long learning, personal responsibility, and care for others. Here, students are encouraged to take risks and challenge themselves as they prepare to step into the world as global leaders.
For nearly 150 years, Tabor Academy has served the Marion, Massachusetts community as a premier coeducation, college preparatory boarding and day school. As the School by the Sea, Tabor offers an uncommonly beautiful setting in which to live and learn for students grades 9-12. The school provides a wide breadth of academic offerings for students to explore their interests, understand their strengths, and develop their critical thinking and communication skills. Tabor graduates are leaders, adaptable, and exceptionally skilled at navigating the 21st century.
Summary:  
Tabor Academy seeks a compelling a professional to serve as an athletic trainer to support our afternoon athletic programming across all three interscholastic seasons. This position requires the ability to think critically and make independent decisions regarding the assessment, treatment, rehabilitation and return to play of Tabor Academy student athletes per state licensure guidelines.  They must maintain the highest levels of confidentiality, understand the unique aspects of working at an independent boarding school, and be a representative of the Academy. The successful candidate will join our athletic training office as the third certified trainer.  This position reports to the Director of Co-Curricular and Athletic Programs
The successful candidate will:   
Know state and federal laws and regulations pertaining to certified and licensed athletic training
Possess a high degree of cultural competency and demonstrated experience working with diverse populations and perspectives
Staff the Tabor Academy Athletic Training Room during practices and interscholastic competitions
Travel with athletic programs as necessary, including but not limited to varsity football and post-season contests
Work closely, efficiently, and professionally with members of the of the athletic training staff
Conduct assessment and proper management of emergent situations and catastrophic injuries
Evaluate, identify, and properly treat and manage orthopedic and sports injuries in the student population, including application of protective or preventive strapping, braces, and assistive devices
Create, monitor, and progress rehabilitative treatments
Communicate effectively (writing, listening, speaking) with the student-athlete, along any with necessary family, coaches, faculty, and health care personnel regarding the treatment and care of student-athlete with a high degree of professionalism and confidentiality
Document and keep detailed accounts of all injury evaluations, reports, and progress notes
Use computer-based software including email, electronic medical record programs, computerized concussion management systems, smart phone/mobile devices, and MS Office/Teams
Demonstrate a high degree of organization and flexibility
Commit to self-reflection, work independently, and pursue professional growth and networking opportunities that will allow for full engagement in discovering and implementing best practices in this role
Convey patience, empathy, enthusiasm, and optimism in their work with adolescents and faculty
Complete additional duties as assigned by the Director of Co-Curricular and Athletic Programs in conjunction with the Head Athletic Trainer
Qualifications:
Minimum: Bachelor's degree in a relevant field;  NATA-BOC certification;  MA state training license or the ability to obtain prior to hiring required
Preferred: Experience in secondary or post-secondary instruction and/or residential oversight.
To Apply:
Electronic materials only, please.  If interested, please send employment application, letter of interest, and resume to employment@taboracademy.org with "ATC" in the Subject line.
Tabor Academy is eager to consider applications from people traditionally underrepresented in independent boarding school communities.
Tabor Academy is committed to building a diverse, equitable, and inclusive community – and hiring and retention processes, more specifically – informed by the NAIS Principles of Good Practice – Equity and Justice. At Tabor Academy, students come from all over the United States and over 21 countries to be part of an engaging community. Our diverse and inclusive student body welcomes individuals from all races, religions, and economical backgrounds and fosters students becoming engaged and committed global citizens with a disposition to act in service to the common good.
Located 15 minutes from culturally rich New Bedford, home to the Whaling National Historical Park; stories from when the city was a station on the Underground Railroad and home to Frederick Douglass; a hub for Blue Economy Corridor innovation; seafood from America's #1 fishing port; and a landscape that attracts sailors, bikers, and golfers, Marion and the Southcoast are teeming with opportunity.
Tabor Academy does not unlawfully discriminate on the basis of age, gender, religion, race, color, sexual orientation, gender identity, genetic information, pregnancy or pregnancy-related condition, disability, or national or ancestral origin in the administration of its educational policies, scholarship and loan programs, athletic and other Academy-administered programs, or in the administration of its hiring and employment practices. 
Tabor Academy
Marion, MA
High School
Day, Boarding
All Gender