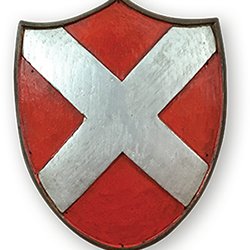 Accredited by NEASC
Associate Director of Admission
Administrator / Full-Time
St. Andrew's School, Barrington, RI
St. Andrew's School, located in Barrington, Rhode Island seeks an Associate Director of Admission to begin on July 1, 2023. The Associate Director is a member of a team dedicated to the recruitment and enrollment of students who are best served by St. Andrew's mission.  The ideal candidate will be an energetic, dynamic, and articulate team player; have strong organizational, writing, and public speaking skills; and be able to work in a fast-paced environment.
Essential Job Responsibilities:
Contribute to the mission and standards of the School by recruiting and retaining students who will benefit from the School's unique culture and programmatic offerings and contribute to the school community.

In alignment with the St. Andrew's experience, develop personal and positive relationships with prospective students and families and facilitate the admissions application process. The position is also responsible for building and maintaining relationships with consultants and feeder schools.

Represent St. Andrew's in recruiting prospective students through coordinating and participating in outreach programs such as national, international, and local school fairs, individual visits, programs at feeder schools, and with independent educational consultants.

Establish ongoing verbal and written follow-up contact with assigned inquiries and applicants to facilitate a timely application and admission decision. Maintain and update assigned applicants on the Blackbaud database.

Arrange and coordinate your own travel schedule for specific fairs and visits. Submit travel and expense reports in a timely, accurate manner.

Read and evaluate applicant files, and participate in admission committee decisions for all applicants.

Work in concert with the Admissions team on a variety of scheduled admissions events including but not limited to: Open Houses, Revisit Days, and Admission Receptions.

Become proficient in the use of technology used to manage office recordkeeping and correspondence.

Engage in the life of the School and regularly attend School events and functions, and participate in weekend duty responsibilities four weekends per year.
Qualifications:  
A track record of demonstrated success in a similar role. Preference is given to those with prior experience in Admissions, ideally at the secondary level.

Strong organizational, communications, and analytical skills. Also, excellent ability to work with and develop a rapport with individuals of all ages and backgrounds. 

Eager to work collaboratively with colleagues.

Strong written and verbal communication skills.

Committed to developing an equitable and inclusive community.

The ability to manage a moderate to high level of domestic and international travel, and a willingness to work some evenings and occasional weekends. 

A Bachelor's degree is required. 
St. Andrew's School
Barrington, RI
Elementary, Middle School, High School, Post Graduate
Day, Boarding
All Gender
Religiously-Affiliated