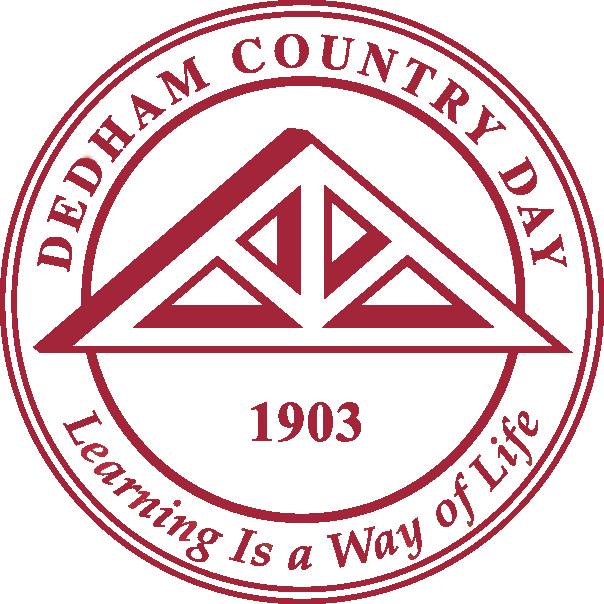 Accredited by AISNE
Advancement Services Manager
Staff / Full-Time
Dedham Country Day School, Dedham, MA
Dedham Country Day School (DCD) seeks an energetic, creative, and collaborative Advancement Services Manager to play a critical role in the operations of the Advancement Office. This is a 30 hr/week (75%) position with the possibility of additional teaching, coaching, or other responsibilities if desired (specific schedule to be determined).
At DCD, our children develop a willingness to try, an ability to do, and a drive to care. We strive to provide a multicultural and anti-bias education which celebrates the diversity of our community and prepares students with the skills they need to connect and thrive in our diverse world. We believe that a broad range of experiences and viewpoints enhances learning and enriches life for students and faculty alike. We strongly encourage applications from people of color or educators from communities that are historically underrepresented in independent schools, and are committed to an inclusive school experience for all who work at DCD. Additionally, DCD places a high value on the professional growth of all faculty and staff and provides outstanding opportunities for individual professional development.
Key Duties and Responsibilities:
Provide full-service support for annual giving and capital campaigns, including tracking pledge commitments, solicitation, strategy management, reporting and scheduling meetings

Manage all aspects of the Advancement Office database (currently Raiser's Edge) including gift processing, updating, and reporting

Oversee gift acknowledgements and reminders, and serve as primary point of contact for donors or other constituents with questions or technical support needs

Reconcile revenue with the Business Office on a regular basis

Develop donor prospect lists for cultivation and solicitation

Provide reports for the Head of School, Director of Advancement, and other staff and volunteers as needed

Coordinate regularly with other school administrative offices including Admissions, Business Office, Technology/Registrar to ensure consistency in data management

Search for lost constituents and conduct prospect research on individuals, corporations and foundations

Serve as primary point of contact with database, online payment, and related vendors, as well as financial services institutions and charitable organizations

Assist with alumni and donor relations, including scheduling meetings, soliciting & compiling alumni update notes

Provide other administrative and logistical support for Advancement activities as necessary

Provide support for planning Advancement events, including creation of invitation lists, online registration systems and forms, tracking online responses, and creating event materials

Attend Advancement events and school functions as necessary

Take part in the school community as a contributing member through weekly recess, lunch and/or carpool duties
Strong candidates will have:
A bachelor's degree and experience working in development/advancement, or in comparable professional experiences.

Proficiency in database management and ideally, familiarity with the Raiser's Edge fundraising database

Familiarity with creating and managing online forms

Strong organizational skills and the ability to balance multiple projects with competing priorities

An eagerness to embrace multicultural perspectives and build an inclusive environment

An ability to establish positive relationships with all members of the school community, collaborate effectively with others to accomplish departmental and school goals

Strong written and verbal communication skills

The ability to handle confidential matters with discretion, and exercise good judgment in the handling of data and sensitive information.
School Mission and Philosophy:
DCD is proud to offer an educational experience that:
Provides

to each child a unique educational balance of challenging academics, arts, and athletics;

Embraces an inclusive interdependent community of students, teachers, and parents that fosters trust and encourages children to take risks;
Creates

independent, resilient, lifelong learners through engaging, developmentally based teaching designed to meet varied learning styles; and

Inspires

students to become caring, ethical members of the larger world by emphasizing thoughtful citizenship and respect for self and others.
Application Information: 
Dedham Country Day School provides a competitive salary and benefits plan. Interested candidates should send a cover letter and resume to Katie Ouellette, Special Assistant to the Head of School at kouellette@dcds.net. 
Dedham Country Day School is an independent, coeducational Pre-Kindergarten – Grade 8 school located just west of Boston in Dedham MA. DCD does not discriminate on the basis of race, color, religion, creed, age, gender, national origin or ancestry, veteran's status, sexual orientation, or any non-job related physical or mental disability. 
Dedham Country Day School
Dedham, MA
Early Childhood, Elementary, Middle School
Day
All Gender