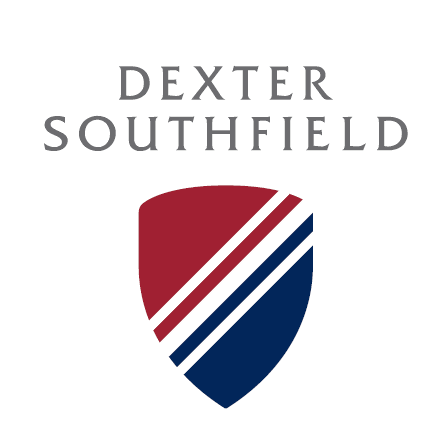 Accredited by NEASC
Advancement Services Coordinator
Staff / Full-Time
Dexter Southfield School, Brookline, MA
About Dexter Southfield 
Dexter Southfield is an independent day school where boys and girls in Pre-K through Class 12 develop their individual talents and build an ethical foundation for life. Students learn to lead and serve with character, confidence, and compassion. Our 36-acre campus is located on the Brookline-Boston line, just minutes from the city's best museums, libraries, hospitals, performing arts venues, colleges, and universities—all of which serve as an extension of our classrooms. At Dexter Southfield, we approach everything we do with enthusiasm and commitment, living by our school's motto: "Our Best Today, Better Tomorrow."
We are seeking an experienced, detail-oriented advancement professional with exceptional data management, analytical, and relationship-building skills. You communicate effectively and demonstrate tact, confidentiality, and diplomacy in all you do. In addition, you are skilled at adapting to and managing competing priorities with integrity, humor, and sound judgment.
To be successful in this role, you must be able to:
Accurately process gifts, deposits, reminders, and acknowledgements
Maintain data integrity in the Raiser's Edge database
Pro-actively research constituent-specific information using databases and other resources and strategies
Help organize and execute mailings, e-communications, and other forms of distribution of information
Extract data through queries and exports, prepare custom and canned reports for key stakeholders
Assist with updating and maintaining departmental policies and procedures, including manuals, to document proper protocol, use of data, and gift acceptance
Remain current with industry data, analysis, and trends; recommend process changes and improvements
Support fundraising team to effectively reach their portfolio goals through related data tracking consistencies
Manage gift and pledge collection, analysis, processing, and entry of daily gift batches
Manage deposits and the reconciliation of gifts entered in Raiser's Edge with the Business Office
Assist with managing the External Relations team's contribution to the annual audit
Perform accurate and high-level reconciliations, continuously improve and demonstrate best practices for recording and reporting financial data to ensure compliance with policies and fiscal regulations
Work with Director of Advancement Services to manage the strategic direction and integrity of external distributions and donor lists for the External Relations team, including the Annual Report
Perform other duties as assigned
Skills and Qualifications
Bachelor's degree required in business administration, accounting, communication, or a related field
Two to three years of professional experience with demonstrated success and expertise in a detailed-oriented data environment
Proficiency with technology, including Raiser's Edge database, Microsoft Word and Excel are required
Demonstrated track record of success with increasing level of responsibility
Demonstrated ability to work independently and as part of a team
Effective communication and processing skills (oral, written, non-verbal)
Ability to establish and maintain effective working relationships with various stakeholders
Ability to plan, organize, develop, and follow plans and instructions
Commitment to create and contribute to an engaging and inclusive workplace
Ability to be flexible and adapt to changing work priorities, schedules, and needs
At Dexter Southfield, we promote a culture of excellence that extends beyond academics, athletics, and the arts. We value a diverse and inclusive community in which different identities and perspectives are accepted and respected to create a sense of belonging for all.
To apply for this full-time, year-round position, please apply online through our Careers page at www.dextersouthfield.org/careers.
Dexter Southfield School
Brookline, MA
Early Childhood, Elementary, Middle School, High School
Day
All Gender, Boys, Girls