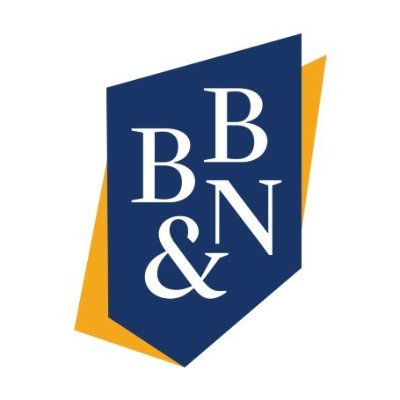 Accredited by NEASC
Accounting Manager
Staff / Full-Time
Buckingham Browne & Nichols School, Cambridge, MA
Reports to: Controller
Job Summary: 
BB&N is seeking an Accounting Manager to join our 6 person Business Office team. In this role, you will oversee and process payroll, all payroll-related reporting and filings, TIAA and other deductions, and HRIS payroll interactions within Paylocity. In order to ensure that our payroll is completed accurately and on time, you must track and verify bi-weekly payouts.  In addition, this position will support the Controller on general ledger reconciliations, the monthly close, and financial reporting.  The Accounting Manager will work closely and collaborate with members of the Operations Leadership team as well as other school leaders.
Responsibilities include:
Oversee bi-weekly payroll and prepare payroll journal entries
Review bi-weekly TIAA contributions
Assist with monthly/quarterly close
Prepare monthly general ledger account reconciliations
Assist with year-end audit
Prepare annual tax returns
Assist with budget tracking and projections
Assist with transactions and activities related to the school's investment portfolio
Assist with special projects
Skills and Competencies:
The ideal candidate will have a bachelor's degree in accounting with at least 5+ years of experience working in school business operations as well as fund and non-profit accounting experience.
Other competencies include:
Strategic thinking
Excellent communicator, able to work cross-functionally on multiple projects in a fast-paced environment with multi-tasking capabilities.
Experience with or knowledge of Veracross or similar school-based accounting software and Paylocity, the school's payroll provider
Attention to detail and analytical skills
Ability to inspire  people, teams, and programs
Demonstrated commitment to not only work in a team within the Business Office but also willing to participate in Operations Team and BB&N school-wide community building events.
Proficiency in Word, Excel, and PowerPoint is required
Salary: $75,000-$85,000
BB&N offers competitive salaries and benefits and employs equitable and consistent compensation practices.  The starting salary for any hired candidate is based on commensurate experience.
Compensation for full-time employees includes a 403(b) plan with up to a 10% match of salary and other competitive benefits offerings. Benefits offered to eligible employees include health & dental insurance; commuter benefits; long-term disability insurance, and more. 
To Apply: 
Please visit the Careers at BB&N page to complete your online application. Please upload your Cover Letter, Resume, Personal Statement, and/or Teaching Philosophy and Reference List.
Buckingham Browne & Nichols School does not discriminate on the basis of race, color, religion, creed, age, gender identity, national origin or ancestry, veteran status, sexual orientation, genetic information, or any non-job related physical or mental disability. We welcome candidates who will increase our diversity; we encourage candidates of color and all diverse candidates to apply.
Buckingham Browne & Nichols Schools takes the health and safety of its community members very seriously. Because we serve students, many of whom are not eligible for vaccination due to their age, we require all employees to be fully vaccinated against the COVID-19 virus with the Johnson & Johnson, Pfizer, or Moderna COVID-19 vaccine before commencing employment. Documentation showing vaccination status will be required as part of the application process.
Buckingham Browne & Nichols School
Cambridge, MA
Early Childhood, Elementary, Middle School, High School
Day
All Gender