This event has already passed.
Conference
June 24, 2022
- 3:30 pm EST
The Multicultural Teaching Institute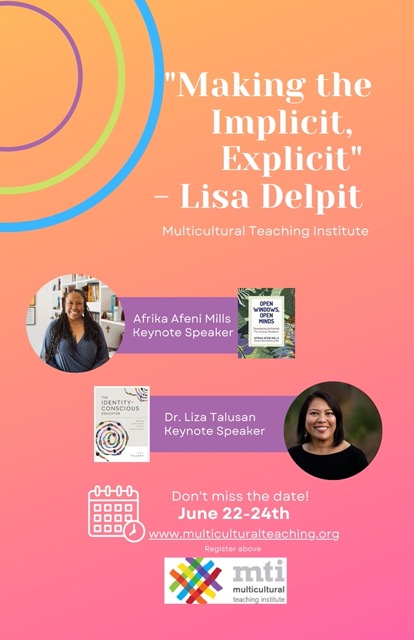 on-site
The Meadowbrook School
10 Farm Road, Weston, MA
MTI is a collaborative 3 day conference for educators located at the Meadowbrook School in Weston, MA that examines the need for, practice of, application of multicultural teaching practices. Experts in the field in partnership with classroom teachers and administrators work together to become more aware of personal bias, and looks at the multiple ways to make educational spaces more inclusive and affirming for all young people.
*MTI is a three-day-long experience, with each day's activities building upon the previous day's events. Attendance at all three days is essential and expected for all participants.