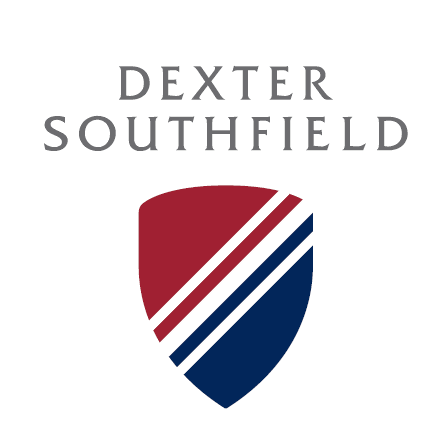 Accredited by NEASC
Admissions Counselor
Full-Time
Dexter Southfield School, Brookline, MA
About Dexter Southfield
Dexter Southfield is an independent school where boys and girls in Pre-K through Class 12 develop their individual talents and build an ethical foundation for life. Through a traditional education and innovative programming, students learn to lead with confidence and serve with compassion. Our 36-acre campus is located on the Brookline-Boston line, just minutes from the city's best museums, libraries, hospitals, performing arts venues, colleges, and universities—all of which serve as an extension of our classrooms. At Dexter Southfield, we approach everything we do with enthusiasm and commitment, living by our School's motto: "Our Best Today, Better Tomorrow."
About Our Team
Our Admissions Department is made up of highly talented professionals who demonstrate exceptional commitment to our school's mission and to identifying students who can find success and a sense of belonging within our vibrant school community. Our team provides prospective students with information on academic and extracurricular programs, conducts interviews, and guides and evaluates students throughout the interview process.
About You
As an Admissions Counselor, you will welcome students and their families to our campus and provide them with resources and information to help guide them through the admissions process. You will conduct campus tours, participate in information sessions, and represent the school at events within and beyond campus. You enjoy the rhythm and energy of a vibrant independent day school and seek to play an important role in its continued growth. You must be self-motivated and demonstrate integrity, humor, and sound judgment to complete your assignments with minimal supervision.
To be successful in this role, you must be able to:
Provide administrative support to the Director of Admissions and Enrollment Management and team
Assist with the distribution of Admission Office electronic communications to prospective families
Serve as the initial point of contact for families inquiring about the admissions and enrollment process
Remain current with the School's admission process and programs (academics, athletics, and arts)
Organize recruiting activities and actively support the Admissions team
Arrange campus tours and conduct information sessions.
Review application materials, and follow up with families on additional information needed
Participate in the admissions decision-making process.
Coordinate and participate in special events involving prospective and admitted students including, but not limited to, Open Houses, Revisit Days, Dexter Southfield Day, etc.
Maintain an on-campus presence during academic, athletic, and extracurricular activities.
Other duties, including coaching sports and serving as a student advisor, as assigned
Qualifications:
Bachelor's degree in business administration or other related field required
At least 1 year of full-time experience in recruitment or admissions, preferably in an independent school
Understanding of and familiarity of the independent school environment
Working knowledge of Microsoft Office, Ravena, Blackbaud, and Standard Application Online (SAO)
Effective communication skills (oral, writing, non-verbal)
Strong interpersonal and presentation skills to effectively engage a diverse population
Exceptional organizational and time-management skills to meet deadlines efficiently and accurately
An attention to detail with a consistent ability to apply sound judgment, discretion, and confidentiality
Ability to establish and maintain effective working relationships with others
Punctual and consistent attendance, good sense of humor, and strong work ethic
Ability to create and contribute to an engaging and inclusive learning environment and workplace
History of continued education or professional development
Ability to be flexible, effectively manage stress, and adapt to changing work priorities and assignments
At Dexter Southfield, we promote a culture of excellence that extends beyond academics, athletics, and the arts. We value a diverse and inclusive community in which different identities and perspectives are respected to create a sense of belonging for all.
Qualified candidates are encouraged to visit the Careers page of our website to submit a cover letter and resume through our online application portal at www.dextersouthfield.org/careers
Dexter Southfield School
Brookline, MA
Early Childhood, Elementary, Middle School, High School
Day
All Gender, Boys, Girls