This event has already passed.
Open House
October 22, 2022
, 8:30 am - 1:00 pm EST
Vermont Academy Fall Open House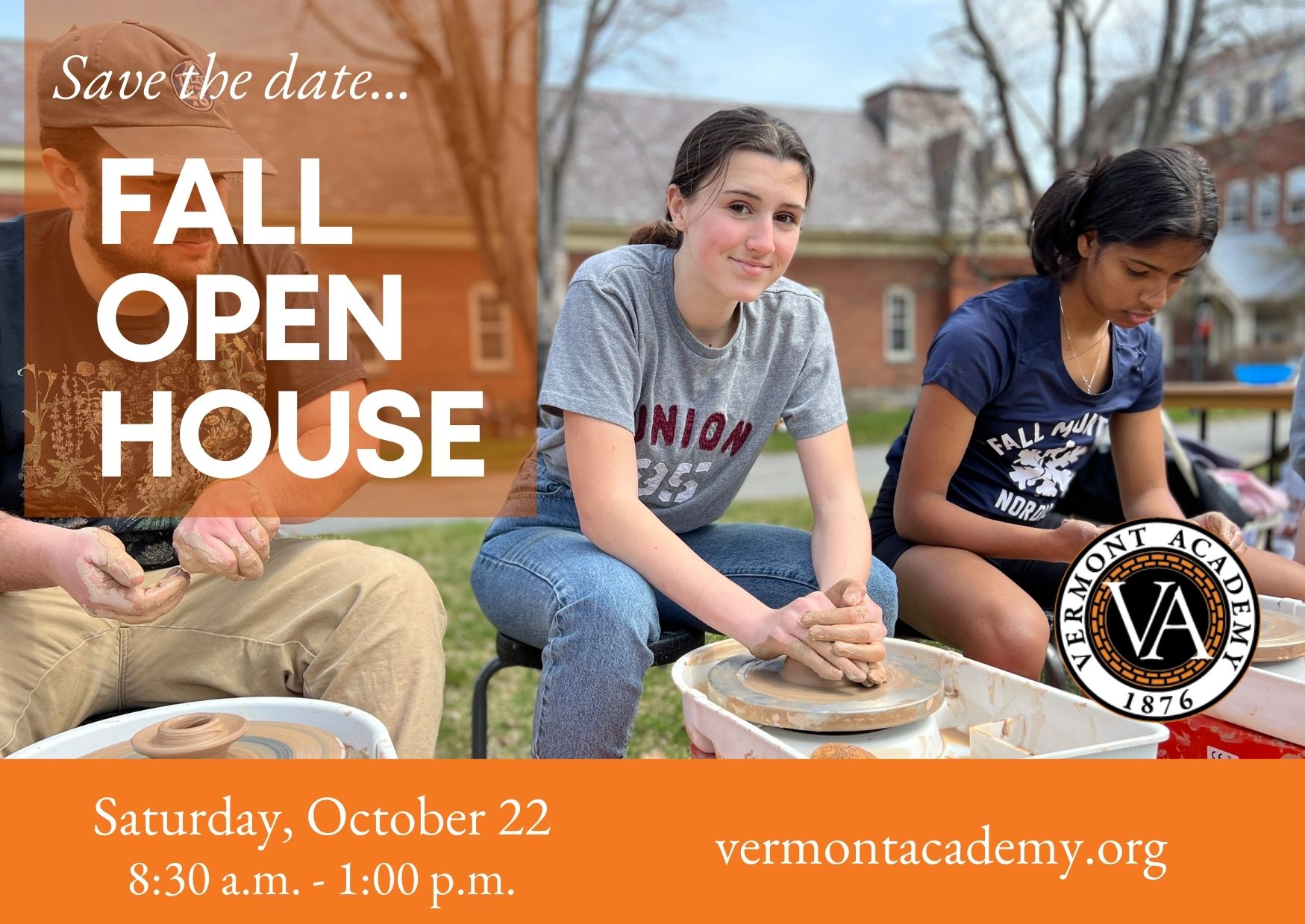 Fall foliage is vibrant in Vermont this season and it is the ideal time to tour the Vermont Academy campus, learn about our academics, meet our students and faculty, and ask questions about our arts programs, athletics, and student life.
We are excited to meet and welcome prospective families with adolescent children in middle school and high school to our campus.
Find out how your child can explore, aspire and achieve at Vermont Academy.
VA Fall Open House
October 22, 2022 | 8:30 am – 1:00 pm
Vermont Academy, Saxtons River, VT