This event has already passed.
Conference
February 21, 2023
, 9:30 am - 4:00 pm EST
Multicultural Educators Forum 2023: "Creating A Courageous School Culture"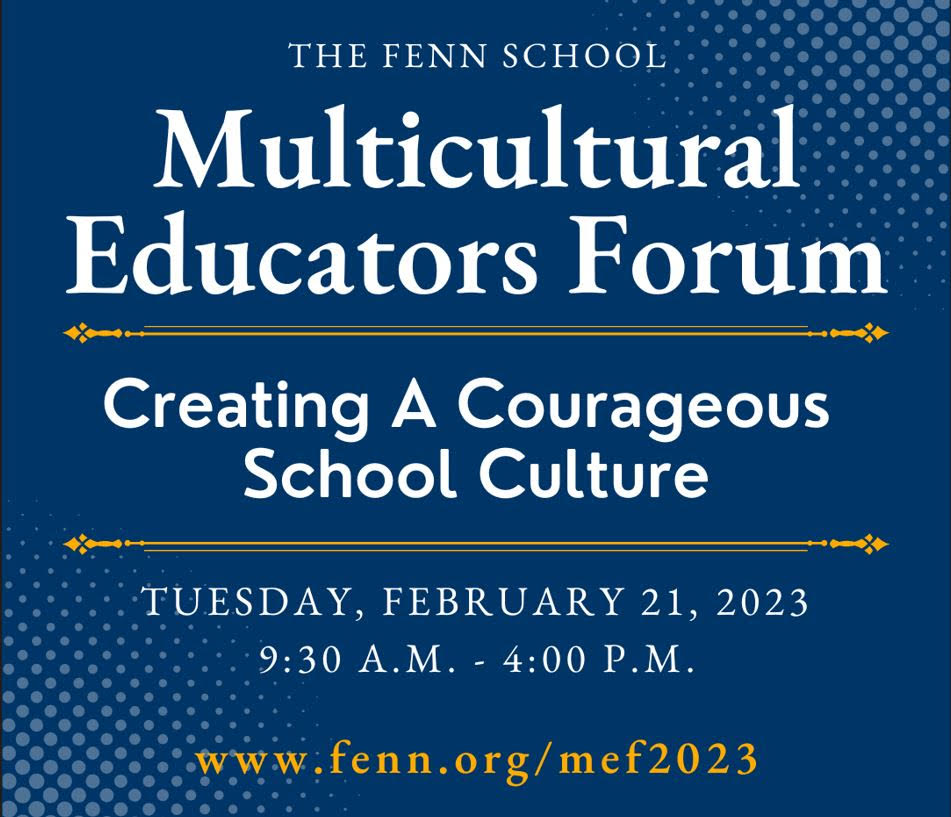 The Fenn School Office of Diversity, Equity, and Inclusion is pleased to host its annual Multicultural Educators Forum on Tuesday, February 21 on the school campus. "Creating A Courageous School Culture" will be the guiding theme woven throughout the day of programming. Keynote addresses will serve as bookends of the day, featuring conflict resolution expert Adar Cohen in a kick-off address on "Courageous Conversations" and Tamekia MizLadi Smith closing out the day with a presentation on "Leadership Development and Cultivating an Inclusive Community." Career educator and author Courtney Fenner will also lead a mid-day breakout session on "Grading for Equity." An additional breakout session on "Social Emotional Learning" and the "Trauma-Informed Lens" is also under development for the program. A welcome breakfast at the start of the day and social hour to conclude it will also be offered.
The Forum is free of charge to independent school personnel, and interested educators are urged to register by Tuesday, February 14. Questions can be directed to Simone Hutchings, Fenn's Director of Diversity, Equity, and Inclusion, at shutchings@fenn.org.