This event has already passed.
Open House
November 5, 2022
, 1:00 pm - 3:00 pm EST
Mess Fest and Open House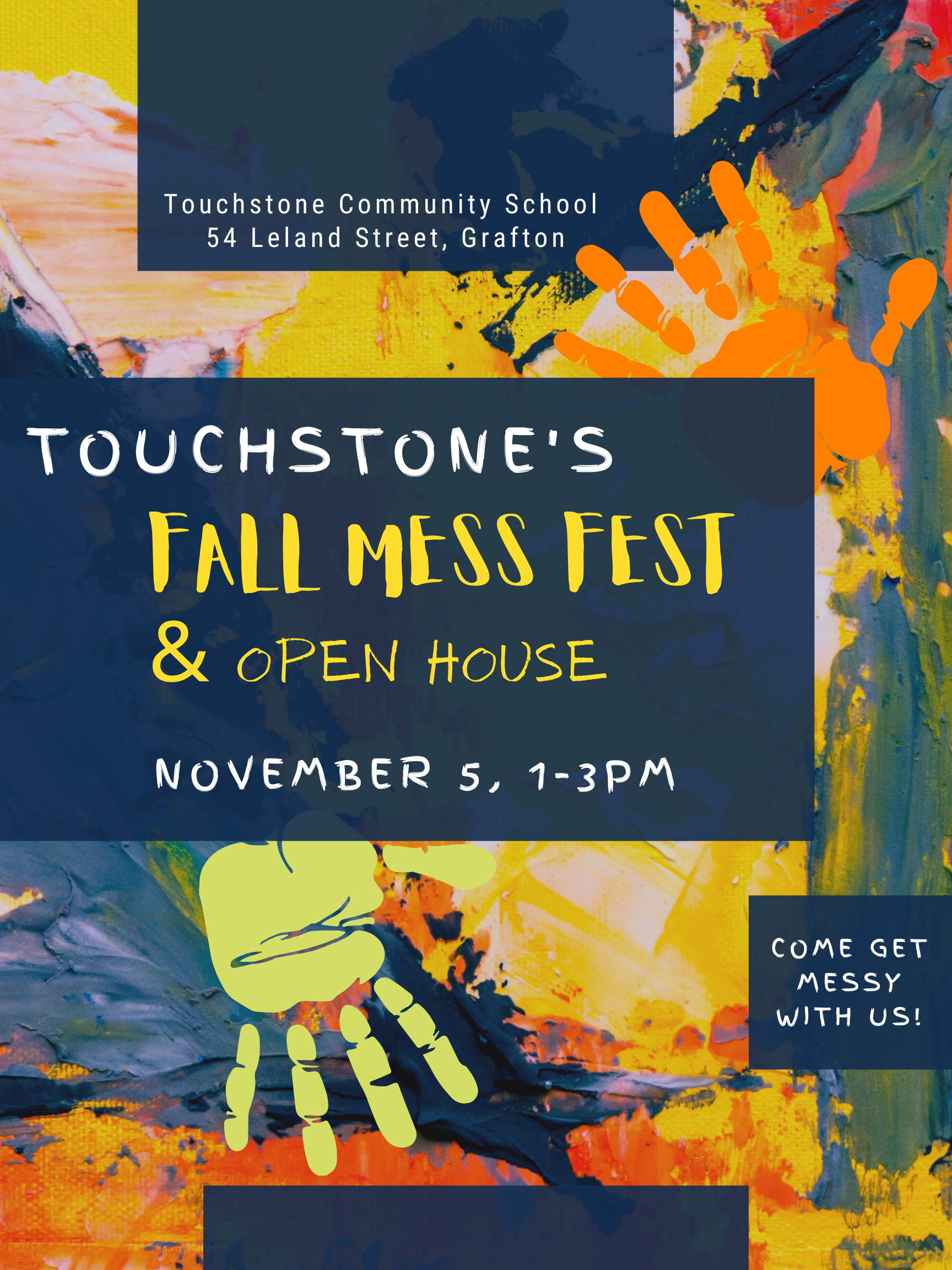 Join us for a Mess Fest and Open House at Touchstone on Saturday November 5th! Learning is a hands-on, joyful, and messy experience at Touchstone. Come take part in mud painting, gluing, hammering, and so much more! You will also have a chance to explore our campus and meet staff and current families. We look forward to getting messy with you!