This event has already passed.
Webinar
October 12, 2023
, 1:00 pm - 2:00 pm EST
Decoding Financial Wellness in the Workplace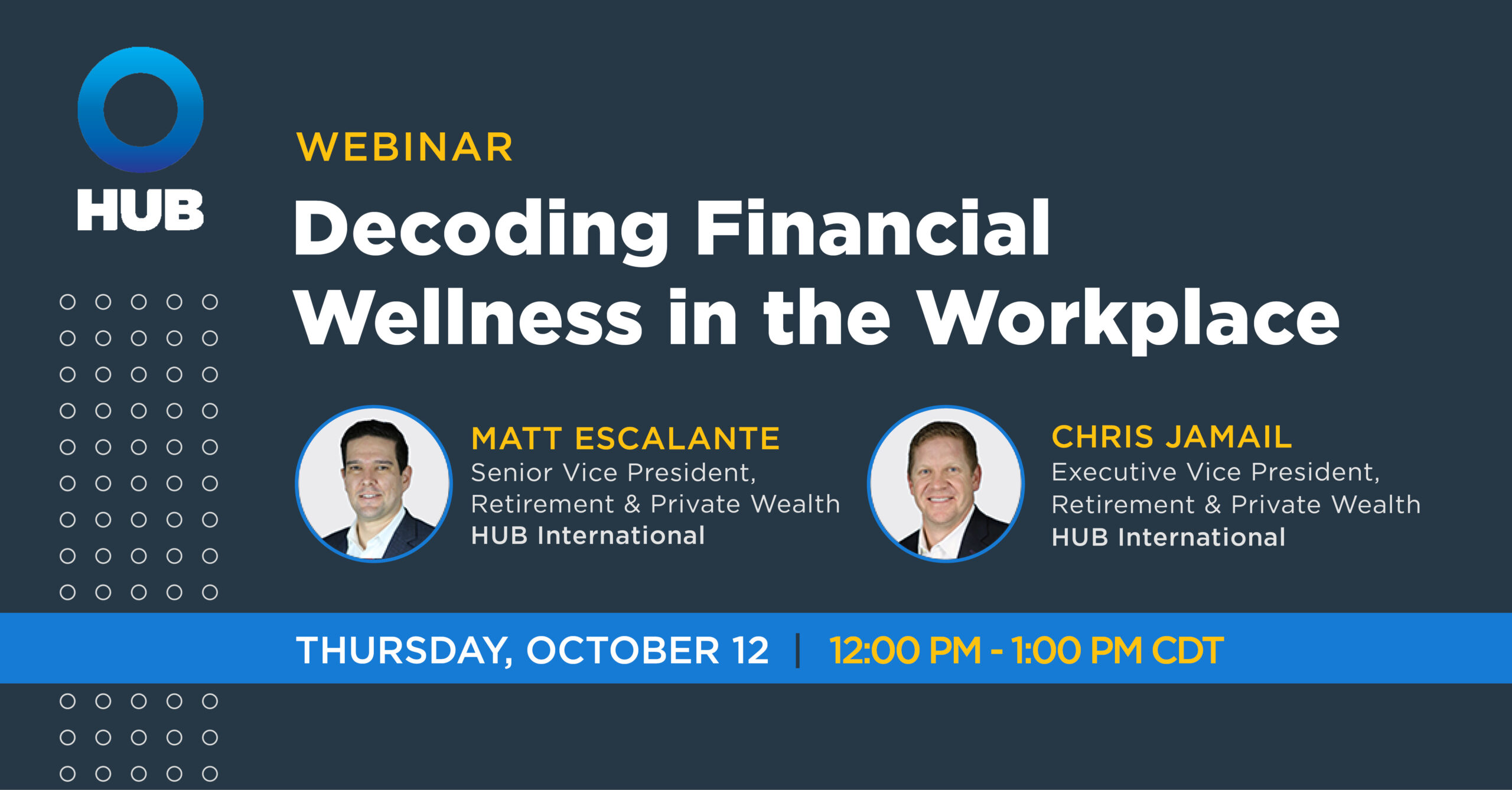 Today's employees are facing unprecedented financial stress, which can profoundly impact their performance at work, their mental health and their long-term loyalty. In an economy grappling with high inflation and soaring living costs, the importance of financial wellness in the workplace has never been more critical. On October 12, HUB's Retirement & Private Wealth practice will host the national webinar – Decoding Financial Wellness in the Workplace – to unravel what financial wellness means in today's multifaceted and dynamic workforce and why it is an indispensable part of a company's employee benefits package; discuss how financial stress influences employee performance, retention, and morale; and share various strategies and programs that can enhance employee financial wellness.
Presenters: 
Matt Escalante, Senior Vice President, Retirement & Private Wealth Practice, HUB International
Chris Jamail, Executive Vice President, Retirement & Private Wealth Practice, HUB International