This event has already passed.
Webinar
May 18, 2023
, 2:00 pm - 3:00 pm EST
Advancing Your Nonprofit's DEI Initiative While Managing Risk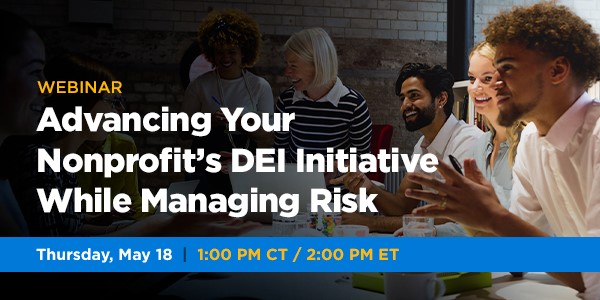 Implementing a diversity, equity and inclusion (DEI) program can benefit a nonprofit organization through improved employee and volunteer engagement, increased donor support and enhanced reputation. However, there are also potential liability risks associated with DEI programs, including discrimination and harassment claims, failure to comply with regulations and privacy violations resulting from collecting sensitive data.
How can you foster an inclusive culture while managing your risks? Please join our panel of experts for strategies to help you implement a successful DEI program.