AISNE Workshop: The Power of Discussion and Feedback: Lead with Impact and Effectiveness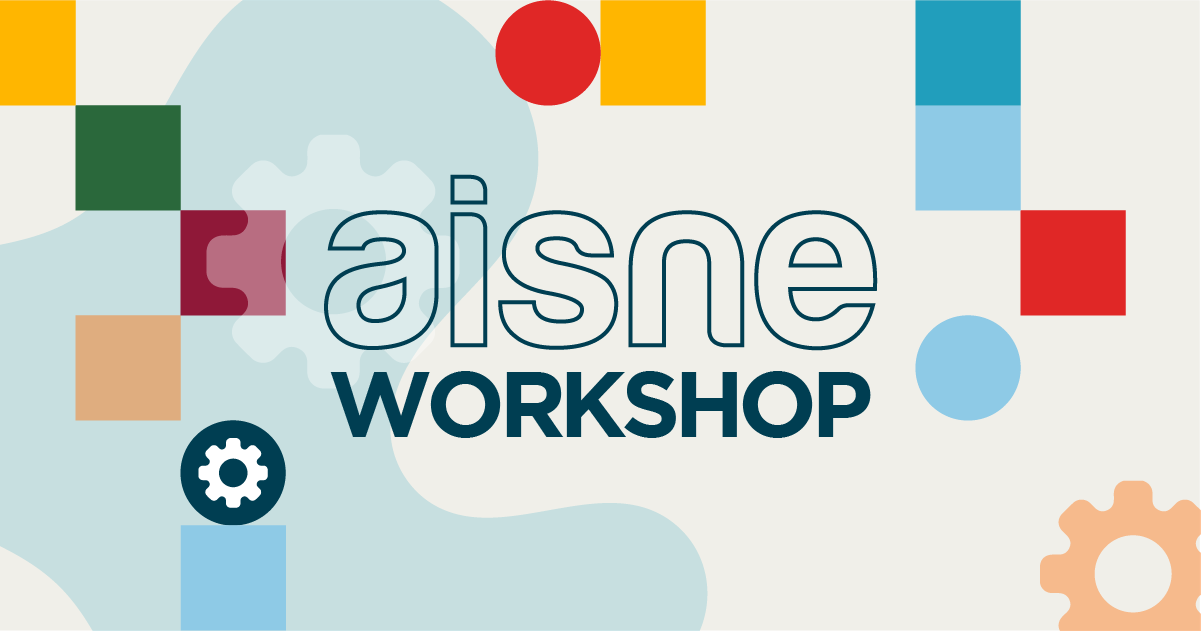 This workshop is a part of AISNE's Welcome Back Week. 
This workshop is created for those in years 1 – 5 of their leadership journey, or those who have been in leadership long-term and are looking to reset and re-establish best practices.
The last several years have been unprecedented and have forced us to communicate in new and different ways. Join us to explore the power of discussion and feedback—and how both are important elements of leading effectively in your role. No matter your years of experience you will find value in taking time to focus on how who you are as a leader informs what you do as a leader. 
The transition into a new role or new school can be complex and nuanced. Reflect on your time as faculty and staff, and what aspects of those experiences you are bringing to their own leadership. We'll explore some common challenges through the lens of communication: Working with exceptionally strong or challenging direct reports, balancing listening and giving progress-oriented feedback, holding 1:1 meetings that have meaning and value for both parties, and building safety and trust among your team.
In this workshop you will learn how to lead with impact and effectiveness while also building connection and community that are essential to every successful relationship. We'll examine the decision of when to speak and when to listen, and identify this choice as the foundation of all communication. Together, we will explore this as both a vital lesson for students and for ourselves. 
Dates
Two synchronous sessions:
Wednesday, September 28 | 1:30 – 3:30 PM
Friday, September 30

|

1:30 – 3:30 PM
Presented virtually via Zoom meetings.
Register
Member Pricing
1 – 3 Attendees

|

$150
4 – 7 Attendees

|

$135
8+ Attendees

|

$120
20+ Attendees 

|

$110
Non-Member Pricing
1 – 3 Attendees

|

$250
4 – 7 Attendees

|

$235
8+ Attendees

|

$220
20+ Attendees 

|

$210
If you have a question about this workshop, please contact us at info@aisne.org. This is a two-part workshop. Your ticket reserves your spot for both sessions.
Workshop Agenda 
Session 1: Facilitated by Liza Garonzik, Founder, R.E.A.L Discussion
Discussion is at the heart of everything: flourishing democracy, innovative workplaces, trusting relationships, belonging-based classrooms – and all great school leadership teams.  Yet, for today's students – and employees! – deep discussion can be hard and scary. R.E.A.L.® is a program that equips educators to teach students the discussion skills they need for success in school and in life (starting with four: Relate, Excerpt, Ask, and Listen). 
Originally designed for high school classrooms, the R.E.A.L.® method includes plenty of moves that can help adults have better conversations; those will be the primary focus of this workshop. There is no question that in today's polarized, tech-centric world, productive face-to-face communication can feel like a lost art – but it's one that our school leaders must model for their faculty, staff, students, and families.
This workshop session will start with the premise that trust is the secret sauce when it comes to maintaining belonging in the face of disagreement, and offer leaders conversational strategies for efficient, authentic, trust-building within teams.  During this time, Liza will expose you to three steps a leader can take where the adults they lead are likely to feel as if they belong, including: how to set non-cheesy norms, how to make everyone heard and valued, how to use artifacts authentically, and how to surface water-cooler-chat sooner.
Having this opportunity to network and delve into a discussion about discussion with peers from other schools will allow you to:
(Re)consider the power of discussion facilitation as a culture-building leadership move

Build your own facilitation vernacular based on your style and values

Develop strategies for building trust deeply and quickly

Learn to surface "water-cooler-chat" so you can address it before leaving the room
Session 2: Facilitated by Lynn Bowman, Leadership Coach & Consultant
Faculty and staff today are inundated with different forms of feedback. It is not that they don't want the feedback but rather they want feedback they can trust.  They want feedback offered in safe and approachable ways.  They want feedback they can trust from someone who makes the situation feel safe and not threatening.  Consider how you most effectively give feedback to others and recognize that not everyone has the same preferred way of receiving feedback.  This session will devote time to considering the means of communicating feedback to your direct reports and allow time for you to work collaboratively with peers to process your learning and practice the skills.
Cultivating a "Feedback Mindset"
As a leader, giving feedback is one of your most important responsibilities and we also know that it can be one of the most challenging things that a leader must master. This session will focus on how you can leverage your emotional intelligence skills when giving feedback so that you can more effectively help each member of your team thrive and excel.   We will consider what becomes possible when you can fully prepare yourself for a feedback conversation beyond creating a list of strengths and opportunities to share with your direct reports. 
Questions we will consider as we examine the "Feedback Mindset":
How can you lean into your skills of empathy, self-awareness, and social awareness to establish a tone of trust and possibility?

How can you grow your capacity to control, express, and be aware of your own emotions in ways that promote sound interpersonal relationships and more effective feedback conversations?

What strategies and tools can you use to engage more honestly and openly when delivering ( and receiving!) feedback?
This interactive session will provide an opportunity for individual self-reflection, small group work to explore and practice strategies, and tools that you can implement right away!
---
About the Facilitators
Liza Garonzik
Liza Garonzik is the Founder of R.E.A.L. Discussion a program that trains faculty to (re)teach Gen-Z students the discussion skills they need for success in learning — and real life. Her work is informed by an interdisciplinary research base and experience as a student, teacher, administrator, and trustee in diverse independent schools. Liza has served as a teacher, administrator, and trustee in independent schools. Liza designed R.E.A.L. based on her experience teaching Humanities, her learnings at The Klingenstein Center, Exeter Humanities Institute, and Athena, and diving deep into educational research for over a decade. Liza holds degrees in History and Literature from Harvard College and Education from Penn GSE, with additional graduate work at Harvard GSE and Lesley University. She trained as a teacher at Shady Hill. She's proud to serve on the Board of Trustees at Nashoba Brooks School and the Board of Advisors at Shady Hill TTC. 
Find out more about Liza by visiting her website | Linkedin | E-Mail 
Lynn Bowman
Lynn Bowman is a committed leadership coach and consultant with over twenty-five years of experience in independent schools, higher education, and educational non-profits. Specializing in leadership and team development, leading through an equity lens, and creating cultures of belonging, Lynn is skilled at designing programs with a focus on how race, class, and gender impact leadership, teaching, and learning. At the core of her coaching is the belief that greater self-awareness leads to more impactful leadership and more innovative and inclusive teams and organizations
Find out more about Lynn by visiting her website | Linkedin | E-Mail
Join Your Peers
The Academy at Penguin Hall
The Advent School
Atrium School
Beaver Country Day School
Bridgton Academy
The Cambridge School of Weston
Cambridge-Ellis School
Charlestown Nursery School
Dana Hall School
Dedham Country Day School
The Gordon School
Kingsley Montessori School
Meadowbrook School of Weston
Moses Brown School
Northfield Mount Hermon School
Rock Point School
Shady Hill School
The Wheeler School
The Winsor School
Worcester Academy
---
Cancellation Policy
Virtual Events
Cancellations and transfer requests must be sent via email to info@aisne.org. Cancellations will receive a 100% refund less a $25 administrative fee. Transfers of registrations from one person to another are permitted up to 24 hours before the start of the event, or first event of a series of events.
In-Person Events
Cancellations and transfer requests must be sent via email to info@aisne.org. Cancellations received up to 14 days before the start of the event will receive a 100% refund less a $25 administrative fee. Cancellations received within 14 days of the start of the event will receive a refund less a $100 fee. This fee covers the cost of our minimum commitments with our hotel partners; thank you for your understanding. Transfers of registrations from one person to another are permitted up to 24 hours before the start of the event.
---
Not an AISNE Member?
Become part of a network of more than 260 schools across New England. Enjoy opportunities for your entire school staff and faculty to connect with and learn from peers, and engage in high-quality professional development. AISNE is here to support your school's excellence and continuous improvement.
Join today or renew your membership.
---