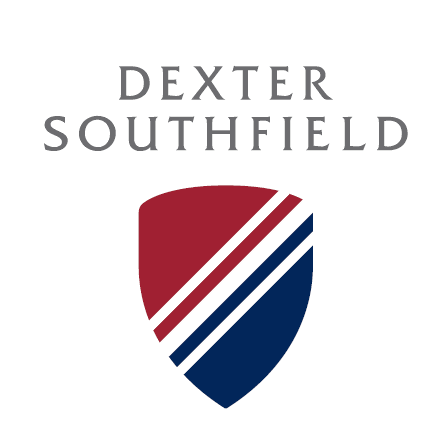 Accredited by NEASC
Upper School Science
Faculty / Other
Dexter Southfield School, Brookline, MA
Dexter Southfield is an independent school (Pre-K through Class 12) where girls and boys learn to lead with confidence and serve with compassion. Our 36-acre campus is located on the Brookline-Boston line, just minutes from the city's best museums, libraries, hospitals, performing arts venues, colleges, and universities—all of which serve as an extension of our classrooms. At Dexter Southfield, we live by our School's motto: "Our Best Today, Better Tomorrow."
Full- and part-time faculty openings exist to join our talented science department. Among the current course offerings for which we are seeking qualified candidates: Biology Accelerated (two sections), AP Environmental Science (two sections), Forensics (one section), and Chemistry (one section). Part-time roles are assigned three or fewer sections to teach; full-time roles are assigned four sections plus other duties.
To be successful in this role, you must be able to:
Instruct upper school students in the mastery of science skills, concepts, and methodology
Create and present lesson plans that effectively align with core competencies and School standards
Introduce a variety of approaches to teach conceptual science skills and strategies
Engage students in classroom discussions and activities that promotes mindful independent and collaborative problem-solving skills
Develop assignments and homework through which subject area growth and proficiency is measured and prompt feedback is provided to students
Issue progress reports and timely updates consistent with School policies and standards, including quarterly report cards and parent-teacher conferences
Develop and implement meaningful hands-on investigations to further students understanding of scientific concepts and mastery of skills
Collaborate with colleagues and play a role in the growth and development of the academic program
Manage classroom and maintain an environment that ensures students demonstrate appropriate behavior, manners, study habits, and academic progress
Prepare students for standardized testing, including post-secondary entry exams
Provide timely and effective feedback to students, parents, faculty, and administration regarding student progress, needs, and concerns (academic, social, emotional)
Research curriculum and develop activities to enhance student educational experiences
Fully engage in School-sponsored professional development programs and department meetings
Remain knowledgeable of instructional and curriculum trends, goals, and objectives
Coach and/or advise at least two extracurricular sports, clubs, or activities (optional for part-time roles)
Serve as advisor to upper school students (full-time roles only)
Perform other related duties, as assigned
Qualifications:
Bachelor's degree in science; advanced degree in subject matter preferred
Ability to plan, organize, develop, and conduct comprehensive lesson plans and instruction
Demonstrated knowledge in teaching principles, theories, methods, behavior management techniques, and conflict resolution strategies
Understanding of academic, social, and behavioral characteristics of upper school students
Ability to provide a motivating and engaging learning environment
History of continued education or professional development in general education or assigned subject area(s) through in-service training programs or independent studies
Ability to communicate effectively (orally and in writing) and possess the ability to establish and maintain effective working relationships with students, faculty, staff, and parents
Ability to be flexible, effectively manage stress, and adapt to changing work priorities and assignments
At Dexter Southfield, we promote a culture of excellence that extends beyond academics, athletics, and the arts. We offer a community in which employees and students feel valued, respected, and a sense of belonging.
Interested candidates are encouraged to apply online through the Careers page of Dexter Southfield's website at www.dextersouthfield.org/careers.
Dexter Southfield School
Brookline, MA
Early Childhood, Elementary, Middle School, High School
Day
All Gender, Boys, Girls