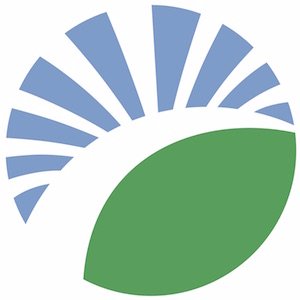 Accredited by AISNE
Upper School Director
Administrator / Full-Time
Riverbend School, Natick, MA
Riverbend School, an innovative Toddler-8th Grade Montessori community, seeks a full-time Upper School (US) Director to begin on July 1, 2022, however we will consider an earlier start if the candidate is available. This a year-round position and is benefits-eligible. BIPOC and LGBTQ+ individuals are strongly encouraged to apply.
Summary:
The US Director is responsible for oversight of the US program for grades 1-8, including Lower Elementary, Upper Elementary, Middle School and Specials. The Director leads the US faculty in the creation and implementation of curriculum, and provides support with pedagogy and all other matters related to the educational program. The Director interfaces with students and families related to academic support needs and/or behavioral issues. The US Director sits on the Senior Administrative Team and reports to the Head of School.
Key Responsibilities:
Work with the Head of School and Children's House Director to ensure that faculty are supported in all areas of their responsibilities
Provide oversight of all US activities
Work closely with the faculty to affirm the scope and sequence of curriculum and expectations between divisions
Supervise and evaluate all faculty in grades 1-8, and all Specialists that teach in the US
Oversee and develop a professional development program for direct reports
Oversee all admission activities pertaining to applicants for grades 1-7; collaborate with Children's House Director on retention of students from CH to US
Coordinate with the administrative assistant on all matters pertaining to admissions and division activities
Attend all senior administrator meetings
Create all schedules, calendars, rosters and materials pertaining to the day to day and week to week operation of the division
Interface on a regular basis with the Diversity, Equity and Inclusion Coordinator (DEIC)
Coordinate CTP testing in grades 4-8
Work with the Learning Specialist to meet the learning needs of all students
Participate in the orientation of new staff, substitutes and all personnel within the US division
Find coverage for teacher absences
Collaborate with senior administration on projects and events that advance the school
Work with the Head of School on secondary school placement
Accompany students on overnight trips as needed
Oversee all US events such as the Academic/Science Fair and Winter and Spring Concerts and provide support for other all school events
Experience Requirements:
Experience working in an elementary school setting for a minimum of 5 years and direct teaching experience
Understanding of/appreciation for the Montessori philosophy; training preferred, willingness to be trained
Experience with curriculum development, supervision and evaluation, professional development, and enrollment management
Ability to relate to multiple constituencies – staff, students, families
Strong written and verbal communication skills
Must exhibit a keen sense of collaboration
Must possess a strong understanding of DEI principles
Must be detail oriented and highly organized
Education/Certification Requirements:
Bachelor's Degree; advanced degree in education or related field preferred
Commitment to DEIJ:
Riverbend School is committed to becoming an anti-bias and anti-racist community. All candidates must be committed to furthering this work by embracing differences; exploring and affirming the identities and intersections of all which include race, ethnicity, gender, sexual orientation, religion, socioeconomics, social class, family structures, learning differences, and differences in ability. Candidates must be comfortable working in a culturally diverse environment.
EEO Statement:
Riverbend School is committed to providing equal opportunity in employment. Riverbend strictly prohibits discrimination or harassment of any kind based on race, color, religion, creed, sex, pregnancy, national origin, sexual orientation, gender identity, age, physical or mental disability, genetic predisposition or carrier status, marital status, veteran status, or any other class protected under applicable federal, state or local law.
COVID-19 Vaccination Policy:
All employees of Riverbend School are required to be fully vaccinated for COVID-19.
Riverbend School
Natick, MA
Infant / Toddler, Early Childhood, Elementary, Middle School
Day
All Gender
Montessori