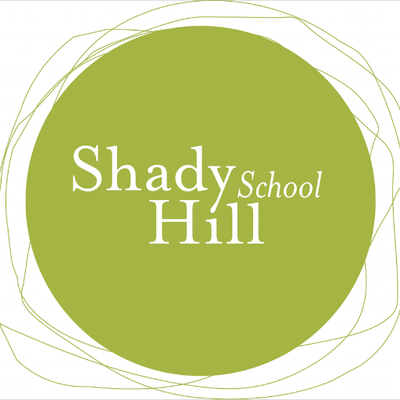 Accredited by AISNE
School Nurse (Licensed)
Staff / Part-Time
Shady Hill School, Cambridge, MA
We are looking for a part-time School Nurse to join the Health and Wellness Team at Shady Hill School. The School Nurse will work in partnership with the Health Director to care for all students at Shady Hill School. This is a part-time, hourly position and the expected hours are 10:30 am – 5:30 pm, 3 days per week, with an unpaid 30 minute lunch break each day (total 19.5 hours / week). The position reports to the Health Director. The ideal candidate will demonstrate an enthusiasm for caring for children and educating students, faculty and staff, and families regarding matters of health, wellness, injury/illness prevention, and medical care. This position is not eligible for benefits. 
Primary Responsibilities: 
Oversee the health care for students, providing first aid care and medically prescribed support and/or services both independently and under the direction of the Health Director

Assess students' health and refer students to urgent care or the emergency room, as necessary

Communicate by phone and email regarding student health concerns.

Keep and maintain confidential records and other relevant health data

Maintain knowledge of communicable diseases including COVID, MA state immunization requirements, and other health and safety best-practices for school settings

Assist Health Director with periodic review of COVID and other health and safety protocols; assist Health Director with education of staff and families, to ensure compliance with policies

Participate in professional development opportunities to supplement knowledge that will enhance care delivered to students
Required Skills and Abilities: 
Awareness, appreciation and comfort caring for the emotional and physical health and well-being of a diverse student body including racial, ethnic, socioeconomic, language and gender identity diversity, including knowledge of best-practices for inclusive care

Ability to write and maintain Electronic Medical Records

Must be able to work efficiently in a fast-paced environment

Strong physical assessment skills

Clear verbal and written communication to employees, students, parents and medical professionals

Must be able to navigate a multi-building campus in all weather conditions

Must be able to bend, kneel, reach, lift and stand for long periods of time
Qualifications: 
At least 2-3 years experience as a licensed registered nurse is required, preferably working in Pediatrics or Adolescent medicine. License in MA must be current and maintained throughout employment.

Bachelor's degree or higher in nursing is required

Current certification in CPR Adult/Child, and Automated External Defibrillator (AED) is required

Prior experience working in a school environment is preferred

A demonstrated understanding of diversity and cultural competency through prior work with diverse populations required
To apply: please send a cover letter and resume to apply@shs.org. Please be sure to include "School Nurse" in the subject line of the email. 
COVID 19 Protocols: All Shady Hill employees are required to provide proof of vaccination and to observe campus covid protocols. All health and safety protocols are subject to change based on state, local and CDC guidelines and at the discretion of the Health and Safety Team.
Shady Hill is an Equal Opportunity/Affirmative Action Employer. Employees must be authorized to work in the USA. For more information on Shady Hill please visit us at www.shs.org. 
Shady Hill School
Cambridge, MA
Early Childhood, Elementary, Middle School
Day
All Gender