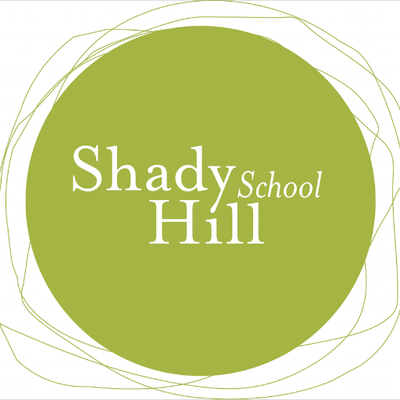 Accredited by AISNE
School Nurse
Staff / Full-Time
Shady Hill School, Cambridge, MA
Basic Purpose: We are looking for a part-time School Nurse to join the Health and Wellness Team at Shady Hill School. The School Nurse would work in partnership with the Health Director to care for all students at Shady Hill School. The position is part-time and expected hours of work are 10-6pm daily. The position reports to the Health Director. The ideal candidate will demonstrate an enthusiasm for caring for children and educating students, faculty and staff, and families regarding matters of health, wellness, injury/illness prevention, and medical care.
Primary Responsibilities:
Demonstrate clinical competency in school nursing practice and oversee the health care for students, providing first aid care and medically prescribed support and/or services.
Assess students' health and refer students to urgent care or the emergency room, as necessary.
Knowledge of and willingness to stay abreast of, ongoing COVID safety protocols as outlined by state and federal guidelines
Be available to communicate by phone and email regarding student health concerns, as necessary.
Maintain confidential records and other relevant health data.
Participate in professional development opportunities to supplement knowledge that will enhance care delivered to students.
Knowledge, Skills & Abilities:
Awareness and appreciation of a culturally diverse community including racial, ethnic, socioeconomic, language and gender identity diversity.
Knowledge of, and willingness to stay abreast of, ongoing COVID safety protocols as outlined by state and federal guidelines.
Ability to maintain Electronic Medical Records.
Must be able to navigate a multi-building campus in all weather conditions.
Must be able to communicate verbally and in writing to employees, students, parents and medical professionals.
Must be able to bend, kneel, reach, lift and stand for long periods of time.
At least 2-3 years experience as a licensed registered nurse is required, preferably working in Pediatrics or Adolescent medicine. License in MA must be current and maintained throughout employment.
A minimum of a bachelor's degree in nursing from a college or university is required.
Current certification in CPR Adult/Child, and Automated External Defibrillator (AED).
Prior experience working in a school environment is valued.
To Apply:
Please send a pdf including a cover letter and resume to: apply@shs.org.  Please be sure to include "School Nurse" in the subject line of the e-mail.
About Shady Hill:
Since 1915, Shady Hill, a school of approximately 520 students (PreK – 8) and 70 faculty, has been a leader in progressive education. Shady Hill is a deeply mission-driven school.  We seek to develop independent, joyful and curious learners who respect their own accomplishments and those of others. We strive to be a community whose values are strong and whose teachers are unafraid to engage students in important questions. The School's program allows children to explore their worlds and test their powers.  As a school with a historical and contemporary commitment to social justice, we believe that an inclusive and equitable community is an educational and moral imperative that empowers us all. Therefore, we seek to hire teachers who demonstrate a mindset and skillset that prioritizes cultural competence, equity, and justice in their practice with students and in their work with colleagues.
Shady Hill offers competitive salaries and a generous benefits package, including medical, dental and vision insurance plans, a school-matched retirement plan and paid time off. Shady Hill is an Equal Opportunity/Affirmative Action Employer. For more information on Shady Hill please visit us at www.shs.org. 
Shady Hill School
Cambridge, MA
Early Childhood, Elementary, Middle School
Day
All Gender