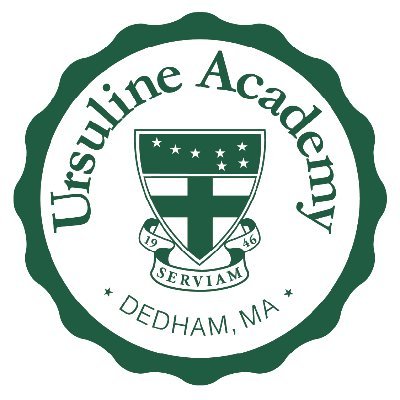 Accredited by NEASC
School and College Counselor
Staff / Full-Time
Ursuline Academy, Dedham, MA
Ursuline Academy is a Catholic, independent, college preparatory school for girls grades 7 -12, located in Dedham, MA.  We are accepting applications for a full-time school counselor for the 2022-2023 academic year.  School counselors report to the Director of School and College Counseling, who, in turn, reports to the Principal of the Academy.
Key Responsibilities
Collaborate frequently with School and College Counseling colleagues and the administrative team to ensure best practices when working with and advising students and parents.
Provide direct service to students through individual work and small group classes as well as indirect support through collaboration and consultation with colleagues across disciplines – including the administrative team and teachers.
Support students in meeting their social/emotional and academic goals.
Connect students and families to a variety of support structures in and out of school, including, but not limited to referrals to therapists, psychiatrists, and other critical services.
Assist in the transition process from both 8th grade to high school and from high school to post-graduate opportunities.
Work with students and parents to guide them through the college search, application, and selection process.
Prepare school supporting documents to send to colleges and scholarship organizations in support of student applications.
Organize and host meetings for students and parents throughout the year, along with other special events.
Post information for students and parents regarding summer programs, scholarships, and other events on Naviance, in the office, and through other sources.
Participate in the life of the Ursuline community by serving in school-sponsored service projects, assuming the role of moderator for a student organization, chaperoning field trips, and other off-campus events that support the Ursuline mission.
Contribute as a full community member by participating constructively in all faculty discussions, meetings, and committees, and being interested in professional and curriculum development.
Ideal Qualities
Strong understanding of the Ursuline mission
Enthusiasm for collaboration and desire to participate in a community of learners who are excited to grow and engage in giving and receiving feedback
Warm, supportive, and welcoming demeanor that allows for rapport building with students, parents, and colleagues
Strong organizational, written, and communication skills
Strong technology skills, with prior knowledge of Naviance, Scoir, Ravenna, SAT/ACT /AP exam administration preferred
Flexibility to work as a member of a team
Master's degree required with a minimum of three years of experience
Please submit a resume, statement of interest, educational philosophy, and the names of three references to Regina MacLeod at rmacleod@ursulineacademy.net.   Please indicate the position you are applying for in the subject line of the email.
Ursuline Academy
Dedham, MA
Middle School, High School
Day
Girls