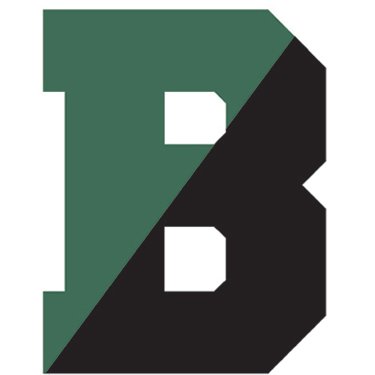 Accredited by NEASC
Registered Nurse
Staff / Part-Time
Brooks School, North Andover, MA
SUMMARY DESCRIPTION
The Registered Nurse, an integral part of the Health & Wellness Team, is responsible for episodic care and ongoing maintenance of student health needs. This includes management of medications, acute and chronic illnesses, injuries, preventive care and all associated documentation.
Nurses are cross trained to cover day, night and weekend shifts in our 24/7 Health & Wellness Center. Although nurses operate on a set schedule during the academic year, candidates with the ability to flex their hours are highly preferred.
ESSENTIAL FUNCTIONS AND KEY OBJECTIVES 
Obtains health history, performs physical assessment and delivers culturally competent care to students per Brooks Health Center policies, procedures, and guidelines
Identifies and treats health disorders of students according to the standing orders, recognizing and referring to higher level of care when appropriate
Communicates effectively with other members of the nursing staff, school counselors, athletic trainers, faculty, school administrators and students' family
Counsels students and facilitates responsible decision making around adolescent specific risk behaviors, such as drug and alcohol use, pregnancy prevention and sexually transmitted infections
Collaborates with students' outside physicians and coordinates off-campus appointments as needed based on individual students' plans of care
Maintains up to date student health records in accordance with the Commonwealth of MA requirements for school health
Upholds appropriate confidentiality and a professional approach towards students, their families, faculty, staff, and all others involved in the wellbeing of the student
Provides topical health education and seeks out/engages in opportunities for health promotion in the school community
Administers medication according to the 5 Rights of Medication Administration
Provides routine medication management to assess efficacy, side effects and compliance of medication as per school and state guidelines
Administers vaccines and documents appropriately
Arranges to have needed supplies and equipment stocked and on hand
Provides urgent care to Brooks Employees, as needed, including appropriate documentation of care provided
Maintains flexibility to meet the needs of the Health Center recognizing that the nature of the position involves other duties not solely confined to nursing
Willingness to be subjected to a background check 
COMPETENCIES:
Confidence in Head-to-Toe health assessment techniques and holistic patient care
Ability to work independently and as part of a team
Critical thinking, excelling in problem-solving and multitasking
Empathetic demeanor that fosters a welcoming, student-centered environment
Excellent communication, both oral and written, including documentation in Electronic Medical Records
Experience with, or interest in, health promotion and health education
Commitment to ongoing professional development in the areas of school health
SKILLS AND EXPERIENCE:
Proficiency with basic computer skills such as Microsoft Office and Google Suite
Ability to maintain confidentiality
Experience working with adolescent population, preferred
Background in school nursing or acute care/urgent care nursing, preferred
Knowledge of Massachusetts Vaccine Requirements for Schools, preferred
EDUCATION:
Licensed as a Registered Nurse in the Commonwealth of MA, BSN strongly preferred
Minimum 2 years nursing experience
BLS certification, required
WORK ENVIRONMENT:
The work environment characteristics described here are representative of those an employee encounters while performing the essential functions of this job. Reasonable accommodations may be made to enable individuals with disabilities to perform the essential functions. Duties are normally performed in an indoor environment. The noise level in the work environment is usually moderate.
PHYSICAL DEMANDS
The work performed by the school nurse is physical and requires physical activity including but not limited to performing the following tasks:
Ability to work in a fast paced environment
Occasional lifting, bending and climbing stairs
Ability to be on one's feet for several hours at a time
APPLICATION AND POSITION INFORMATION
Brooks School believes that realizing a mission aimed at providing the most meaningful educational experience its students will have in their lives requires intentional work to build and foster diversity, equity, and inclusion for all members of our predominantly residential school. As such, we seek a diverse candidate pool that includes those who are traditionally underrepresented and less familiar with boarding school life.
All interested candidates should submit the following materials by email with attachments to Nurse Manager Stephanie Savarese at ssavarese@brooksschool.org by May 20, 2022:
Cover letter expressing why you are interested in Brooks and this opportunity
A current resume
Three professional references and their contact information
COVID-19 VACCINATION POLICY: Brooks School is a COVID-19 vaccinated community. Unvaccinated visitors to campus are asked to refrain from entering any school buildings unless the school has granted an exemption. In all cases, unvaccinated people who have been granted an exemption must wear a mask over the nose and mouth at all times when in a school building.
TRAVEL: This role does not require travel
EEO STATEMENT: Brooks School does not discriminate on the basis of race, gender, color, sexual orientation, disability or religion in the administration of its educational policies, admission policies, employment policies, financial aid and loan programs, athletic programs and other school administered programs and activities.
Brooks School
North Andover, MA
High School
Boarding, Day
All Gender
Religiously-Affiliated