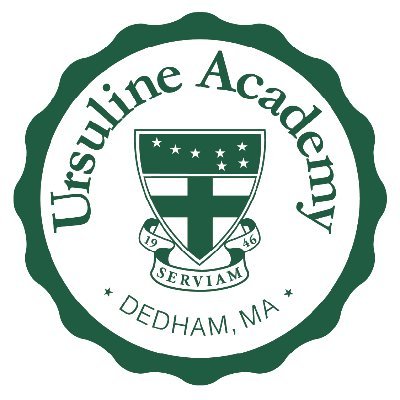 Accredited by NEASC
Physics Teacher
Faculty / Full-Time
Ursuline Academy, Dedham, MA
Ursuline Academy seeks exceptional candidates for a full-time Physics teacher to start in August 2023 for the coming academic year. Ursuline seeks to hire and retain employees who are skilled in their field, are involved participants in the school community, and are enthusiastically dedicated to carrying out the mission of the school. Flexibility, optimism, a collaborative and professional spirit, excellent communication skills, and a commitment to Catholic education are essential.
Candidates should
have an understanding of teaching highly capable adolescent girls
be able to utilize technology effectively
teach using a variety of instructional strategies
respectfully communicate with parents and appropriate school personnel to share student growth.
All candidates must demonstrate a commitment to bringing diversity, equity, and inclusion into the classroom.
Duties:
Demonstrates knowledge and understanding of the subject matter and the pedagogy it requires by engaging students in learning experiences that enable them to acquire complex knowledge and skills in the subject.

Design units of instruction with measurable outcomes and challenging tasks requiring higher-order thinking skills that enable students to learn knowledge and skills.
Design and administer informal and formal assessments, including common assessments, to measure each student's learning, growth, and progress.
Employ a variety of instructional techniques and instructional media that are likely to motivate and engage students during the lesson.
Incorporate language activities into Physics instruction including speaking, reading, and writing
Plan and facilitate Physics lab activities with the appropriate safety protocols and necessary training

Provide descriptive feedback and engage students and families in constructive conversation that focuses on improving students' performance.
Reflect on the effectiveness of lessons, units, and interactions with students, both individually and with colleagues, and use insights gained to improve practice and student learning.
Collaborate with colleagues to examine student data, plan curriculum, and ensure appropriate learning experiences for all students
Collaborate with School and College counselors and refer students who need social and emotional support
Qualifications/Job Requirements:
Coursework in Physics at the collegiate level; a degree in Physics preferred
Bachelors (or higher) in science field or education from an accredited college or university
AP Physics 1 experience a plus
Citizenship, residency, or work visa required
Please submit a resume, statement of interest, educational philosophy, and the names of three references to Regina MacLeod at rmacleod@ursulineacademy.net.  Please indicate that you are applying for the Physics position in the email's subject line.
Ursuline Academy
Dedham, MA
Middle School, High School
Day
Girls