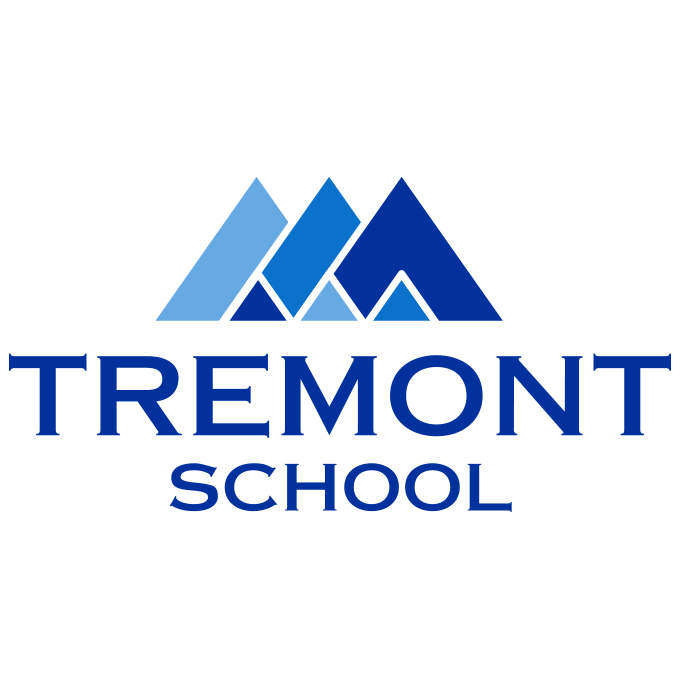 Accredited by NEASC
Learning Support Coordinator
Faculty / Full-Time
Tremont School, Concord, MA
The Learning Support Coordinator helps build the learning environment by working with teachers and students to support access to learning at Tremont School, providing individualized or small group instruction, and working closely with parents and external service providers to ensure clear expectations and high-quality support.
At Tremont School, we use a Living Curriculum approach that combines student-directed learning with teacher-guided, project-based, thematic curriculum. Our students and teachers learn together in a civic-minded community that highly values friendships and intellectual curiosity.
We are a progressive student-centric school community and are seeking candidates who appreciate and want to be part of a dynamic learning environment that emphasizes expertise in "learning to learn" over content learning, and approaches curriculum as dynamic, changeable, and responsive to what is relevant.
As a highly inclusive school community, we strive to provide an engaging and welcoming learning environment for all students, regardless of gender, race, religion, color, ethnicity, sexual orientation, gender identity, or economic background.
We value teachers who are:
self-reflective and have a growth mindset for teaching and learning
at ease and celebrate working both independently and with a team of teachers
adept at understanding and appreciating a diversity of learners with varying abilities and interests
ready to be part of a faculty committed to the continued growth of the school
cognizant and enthusiastic about serving as a key representative of the school
passionate about fostering a learning environment that empowers students to be independent, caring and socially engaged global citizens who are motivated to make a difference
willing and able to take on areas of responsibility beyond their specific subject areas
PRIMARY RESPONSIBILITIES
Supporting Curriculum Design, Instruction, and Student Achievement:
Provide direct student support through small group and one-on-one instruction within the classroo
Collaborate with teachers to develop effective whole group practices, small group interventions, and individualized learning activities
Offer one-to-one support outside of the classroom to support individual needs
Support teachers in differentiating plans for students based on their unique learning profiles so that all students are engaged and challenged and each student achieves dramatic gains
Experience interpreting neuropsych evaluations and other testing to help personalize plans for each student
Familiarity with Assistive technology software such as Co-writer and Google Text-to-Speech.
Assist teachers with tracking data to determine the effectiveness of support and progress
Serve as a key liaison for school when interacting with with any external service providers
Lead professional development for teachers as it relates to learning success
Collaborate with Middle School and High School faculty to promote an environment of student engagement and progress
Deliver content and instruction to students with purpose, passion, and a willingness to "go the extra mile" to help students succeed
Play a key role on the Admissions Team as we interview students to determine eligibility and fit
In collaboration with teachers, provide updated information for parents about student progress
Serve as a key liaison facilitating cooperation of parents, outside service providers, administration and faculty in the development and implementation of  Personalized Learning Plans (PLP)
Experience with Public Funding opportunities preferred
Serve on College Guidance team to help our high school students better understand their options, know how identify what is important to them in a college setting and prepare for life after high school
Assumes other responsibilities as assigned by the Executive Director or Director of Teaching & Learning
Building School Culture:
Use your own authentic professional persona to build strong relationships with students and engage students in deep learning
Believe deeply in the mission of Tremont School and that all children can meet high and reasonable expectations
Partner with key administration and faculty to ensure we are effectively serving the needs of our students
Serve as an mentoring figure for students and faculty
Discuss, celebrate, and reinforce the school's mission and core values
Implement school-wide policies consistently with all students
Be accountable for student's mastery of academic, social and emotional goals
Embrace feedback and constructive criticism in the spirit of constant improvement
Demonstrate maturity, humility, professionalism, confidence, and a strong work ethic inside and outside the classroom
DESIRED QUALIFICATIONS
Master's degree or higher is strongly preferred
Experience supervising others in the pursuit of providing learning support services
Extensive knowledge of learning differences and strategies
Significant familiarity with the IEP process and reporting
Deep understanding of Executive Functioning & approaches to supporting a diverse student population
Ability to receive feedback constructively and implement changes effectively
Acute attention to detail coupled with the ability to think and act strategically
Ability to maintain a calm, professional demeanor in the face of competing demands and external pressures
Experience applying for accommodations on standardized tests or assessments
Exceptional interpersonal and communication skills and a strong work ethic
Ability to work effectively with students, teachers, parents, and school administration
Excellent written and oral communication skills
Passion for helping students reach their potential through a student-centric approach
TO APPLY: Send resume, three references (at least one supervisory) and letter of interest to: employment@tremontschool.org
Tremont School's mission is to provide an innovative approach to education that (re)ignites a passion for learning, honors and embraces students' individuality, and empowers them to be critical thinkers and compassionate citizens. The Tremont School learning community values developing trust, building connections and fostering independence
Tremont School
Concord, MA
Elementary, Middle School, High School, Post Graduate
Day
All Gender