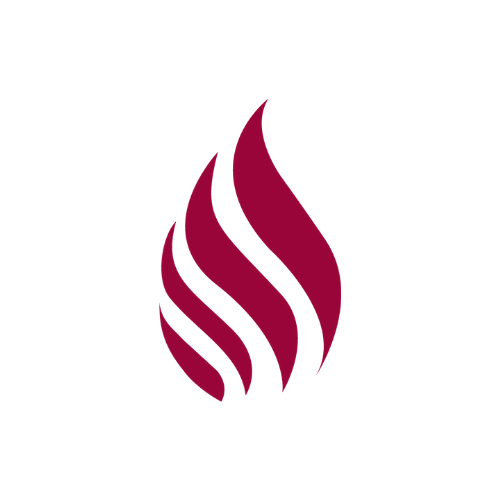 Accredited by NEASC
Humanities Teacher
Faculty / Full-Time
Gann Academy, Waltham, MA
ABOUT GANN:
Gann Academy is a pluralistic Jewish high school that challenges students to cultivate their talents and interests in all areas of human potential: intellectual, artistic, spiritual, and physical. Our faculty, made up of Jewish and non-Jewish educators, facilitates the student journey. We seek teachers committed to collaborating and growing in their teaching practice; supporting diverse learners in the classroom; and connecting with students outside the classroom, both formally and informally.
Gann Academy is committed to building an inclusive workplace culture where talented people of widely diverse backgrounds can thrive. We believe including diverse perspectives will improve our work and societal and learning outcomes. All employees participate in this commitment, whether internally, in building a welcoming workplace culture, and/or externally, in ensuring inclusive engagement with families and other community members.
Perhaps most of all, Gann offers a community of intelligent, collaborative, and compassionate professionals who care about their work, school, and colleagues. We help one another learn, solve problems, and have fun.
ABOUT OUR TEAM:
Our humanities Division consists of talented professionals who demonstrate exceptional commitment to instructing and engaging students in studying History, English, or World Languages. If you enjoy working with students and want to develop their love of the Humanities, this role offers you a fantastic opportunity to join Bostons leading Jewish High School. Gann's outstanding faculty sharpens our students' intellects, challenging them to become analytical, creative, empathetic, and out-of-the-box thinkers. Here at Gann, we guide our students to answer the question in our motto, WHO WILL YOU BECOME?
ABOUT THE POSITION:
Gann Academy seeks candidates for a full-time, in-person position for the 2023-2024 academic year, teaching Humanities 9 (our interdisciplinary 9th-grade Humanities course, combining the study of English and History). Successful candidates will have a passion for English and History, a strong background in classroom teaching, curriculum design, and pedagogy, and a commitment to collaborating, reflecting, and growing in their teaching practice. Personal qualities such as creativity, curiosity, perseverance, and flexibility are desirable, as are effective communication skills with students and families. The candidate will be passionate about creating a student-centered and inquiry-based classroom, where students do the intellectual work.
Ganns English and History Departments are collaborative intellectual communities whose work focuses on cross-disciplinary skill development in critical reading, historical thinking, effective and graceful writing, and empathy development through literature study. As part of our humanities Division, these departments seek to help students understand themselves in a broader context, take on multiple perspectives, and connect to others. We aim to help students build the capacity to think critically about narrative and history and to consider big questions about the human condition.
This is an in-person, full-time position starting in August 2023 and will report to the head of the English Department. The salary range is between $60,000-$90,000 annually, commensurate with relevant work experience and qualifications.
ESSENTIAL FUNCTIONS:
Teaching Duties:
Teach three sections of Humanities 9.
Collaborate with colleagues to plan and adapt curriculum and lessons that support student growth.
Offer differentiated instruction to serve a wide range of learners.
Communicate clearly and effectively with students, parents, and colleagues in person and via email.
Use technology and other educational tools to support student learning.
Community Involvement & Engagement:
Attend and participate in communal programs outside the classroom during school hours; model and encourage appropriate behavior and monitor students during events and programming.
Attend and participate in open houses, graduation, and other special events which may take place in the evenings and/or weekends.
Collaborative Responsibilities
Work with students outside of the classroom as needed.
Work collaboratively with colleagues across all departments.
Attend and participate in department meetings; collaborate with department members and instructional director on curriculum development, lesson planning, student issues, and department initiatives.
Assist colleagues with substitution when able; arrange and communicate class coverage as needed.
Professional Development, Growth, and Training
Attend and participate in all faculty/staff work-day programs, in-service training (including August and June in-service days), orientation programs, seminars, and safety training/drills.
Pursue professional development opportunities in or out of school; display willingness and ability to grow, learn, and practice self-reflection; work with an instructional director and other faculty and administration members on educational and pedagogical growth and innovative tools and techniques in and out of the classroom.
Qualifications and Education Requirements
Bachelor's degree in the Humanities is required, and a master's degree is preferred
Strong organizational skills
A commitment to student-centered, mastery-based teaching
Must be proficient in English to carry out work as assigned
EMPLOYEE BENEFITS:
Competitive salaries
Professional development
Comprehensive benefits package featuring generous paid time off policies -including sick time, paid vacation, personal days, and U.S. holidays, Gann employees get up to an additional 15 days off for Jewish Holidays, depending on the Jewish Calendar of the year
Short Fridays
Comprehensive Health Insurance
Retirement Plan Match (403B) starting immediately!
Hungry? Gann has a full-service kosher dairy dining hall complete with a fresh salad bar and multiple hot meal options
Free parking!
Fitness facilities for our faculty and staff
Life Insurance
Short – and Long-term disability
WORKING CONDITIONS/PHYSICAL DEMANDS
Physical demands include dexterity for office machine/supply operation, including but not limited to computers, telephones, electronic calculators, copy machines, and printers. Stooping, bending, reaching for files or supplies, and sitting or standing for extended periods is common.
EQUAL EMPLOYMENT OPPORTUNITY
Gann Academy is an equal-opportunity employer. It is the policy of the school to prohibit discrimination and harassment of any type and to afford equal employment opportunities to employees and applicants, without regard to race, creed, color, religion, national origin, sex (including sexual orientation, gender identity, or expression), and pregnancy, age, physical or mental disability, genetic information, or veteran status.
ACCOMMODATION
External and internal applicants, as well as position incumbents who become disabled as defined under the Americans with Disabilities Act, must be able to perform the essential job functions (as listed) either unaided or with the assistance of a reasonable accommodation to be determined by management on a case-by-case basis.
E-VERIFY
This employer participates in E-Verify and will provide the federal government with your Form I-9 information to confirm that you are authorized to work in the U.S. If E-Verify cannot confirm that you are authorized to work, this employer is required to give you written instructions and an opportunity to contact Department of Homeland Security (DHS) or Social Security Administration (SSA), so you can begin to resolve the issue before the employer can take any action against you, including terminating your employment. Employers can only use E-Verify once you have accepted a job offer and completed Form I-9.
Gann Academy
Waltham, MA
High School
Day
All Gender
Religiously-Affiliated