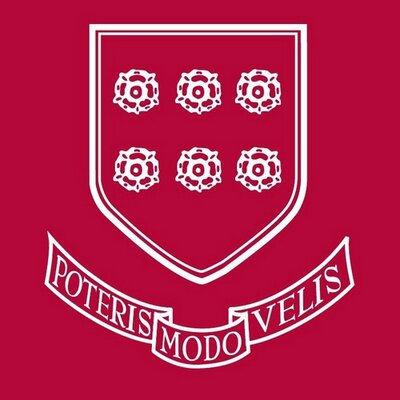 Accredited by AISNE
Head Girls' Ice Hockey Coach
Staff / Full-Time
Fay School, Southborough, MA
Head Girls' Ice Hockey Coach
Beginning November 28, 2024
Description:
Athletics plays a vital role in the educational program at Fay School and fuels school pride and community building. Our students compete against other independent schools in a variety of sports, and over the years, we have developed friendly rivalries with these teams.  Athletics also help to build character, instill the values of teamwork and cooperation, and promote sportsmanship and fair competition. Our teams strive to win—but winning is not the only emphasis of sports at Fay. All students participate in athletics at Fay, not just to develop skills and compete but to learn valuable life lessons and be part of a team.  
We seek an experienced, motivated individual with a background in coaching hockey and who understands how young people learn. The position requires at least three years of youth-level (or higher) hockey coaching experience and excellent organizational, communications, and public relations skills.  In addition to expertise in all aspects of hockey, candidates must understand the developmental needs of 10-14-year-old students.
Responsibilities include:
Coaching after school (approximately 2:00 PM to 6:00 PM, Monday – Friday
Organizing the coaching and playing environments and establishing routines that support children's athletic skill acquisition and development
Partnering with the Director of Athletics to create and implement athletic programming
Working with Fay School teachers and parents as partners in the pursuit of students' "wellness of mind, body, and spirit," a core value of the School
Fay School values teachers and coaches who believe in differentiated and developmentally aligned approaches to teaching and learning, understand the importance of cultural competence, and are attuned to the social and emotional growth of students. Fay seeks candidates who will reflect and enhance the racial, cultural, and gender diversity of our school community. Interested candidates should upload and submit a cover letter, resume, and references to our secure faculty applicant portal linked HERE. 
Fay School is an equal opportunity employer and does not discriminate on the basis of race, color, religion or creed, national or ethnic origin, gender, sexual orientation, genetic background, age, disability, military service, or any other category protected under applicable law, in its hiring, employment or other programs and activities.
Fay School
Southborough, MA
Elementary, Middle School, High School
Boarding, Day
All Gender