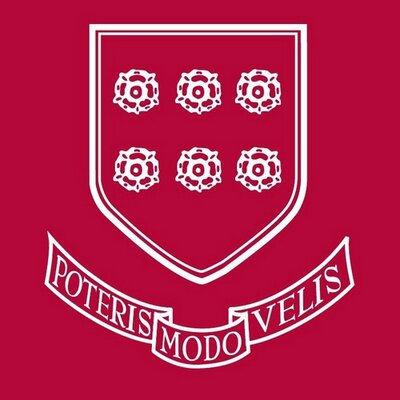 Accredited by AISNE
Director of Residential Life
Full-Time
Fay School, Southborough, MA
Director of Residential Life (Grades 7-9)
Beginning August 2023
Description
The Director of Residential Life oversees the School's program for boarding students in the Upper School (grades grades seven through nine). The Director reports to the Head of Upper School and is responsible for development and implementation of a comprehensive residential life program and day-to-day management of residential life staff and boarding students. The Director of Residential Life models active engagement with students through presence during weeknight and weekend routines and participation in other residential life events and activities, and by teaching two Upper School classes. The Director is expected to live in campus housing. This is a full-time, 10-month position; duties begin two weeks prior to the opening of school and end two weeks after Commencement.
Qualifications
The ideal candidate will have at least three years of experience as a residential life leader, dorm parent, and teacher in an independent boarding school. A bachelor's degree in education or a related field is required; a master's degree is preferred.
Responsibilities include:
Creating and managing weekday and weekend residential life schedules, including on- and off-campus programs, study hall and dorm coverage, and special events
Overseeing residential life programming on Sunday nights for students and live-in dorm parents
Maintaining consistent policies and procedures to manage boarding student conduct
Collaborating with the Grade Deans and Head of Upper School on disciplinary matters
Managing the residential life budget
Training and managing residential life staff
Managing REACH requests and coordinating logistics when students leave campus
Organizing logistics for student travel, including coordination of transportation and preparation of student travel documents
As Designated School Official, overseeing SEVIS requirements and logistics for students on F-1 visas
Reviewing and approving dorm comments
Preparing end-of-year residential life evaluations for review by the Head of Upper School
Coordinating with departments at Fay and with outside vendors regarding maintenance of dorm and community spaces, dining services, student laundry services, mail delivery, and distribution of dorm keys and swipes
Acting as the primary point of contact for questions related to the residential life program
Teaching two Upper School classes
Fay School seeks candidates who will reflect and enhance the diversity of our school community.  Interested candidates should send a cover letter and resume via email with the heading "Director of Residential Life" to fayjobs@fayschool.org
Fay School is an equal opportunity employer and does not discriminate on the basis of race, color, religion or creed, national or ethnic origin, gender, gender identity, sexual orientation, genetic background, age, disability, or military service in its hiring, employment or other programs and activities.
Fay School
Southborough, MA
Elementary, Middle School, High School
Boarding, Day
All Gender