This event has already passed.
Workshop
April 24, 2023
, 8:30 am - 3:00 pm EST
The Institute for Social & Emotional Learning: Advisory Workshop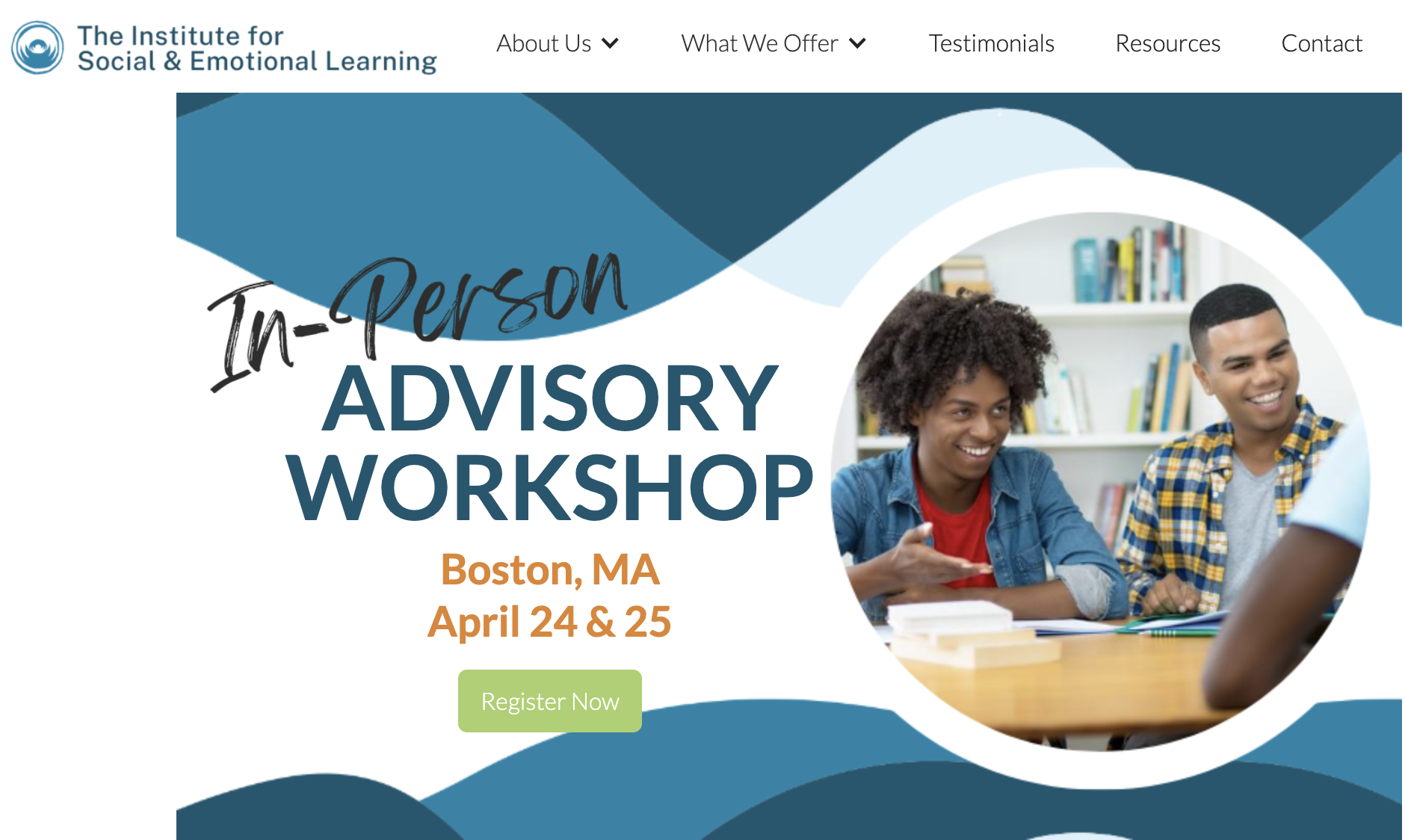 This workshop addresses how to create and sustain a robust advisory program in middle and high schools that centers on belonging and equity, and continues to thrive for many years. As we bring our communities back together after the pandemic, this work has never been more important. SEL brings a wide and creative lens to view Advisory and nurture the social and emotional development of our adolescents.
Workshop participants will experience and learn a wide range of tried and tested, creative and collaborative Advisory activities that help to build an Advisee's SEL skillset; and have space to reflect, renew, and connect with educators from around the country.
Explore structured and emerging advisory curriculum
Experience The Open Session, a powerful practice to build student problem-solving skills and nurture "collective wondering"
Learn how to create and sustain a robust advisory program
Experience a wide range of advisory activities