This event has already passed.
Webinar
March 15, 2023
, 11:00 am - 12:00 pm EST
Solar for Nonprofits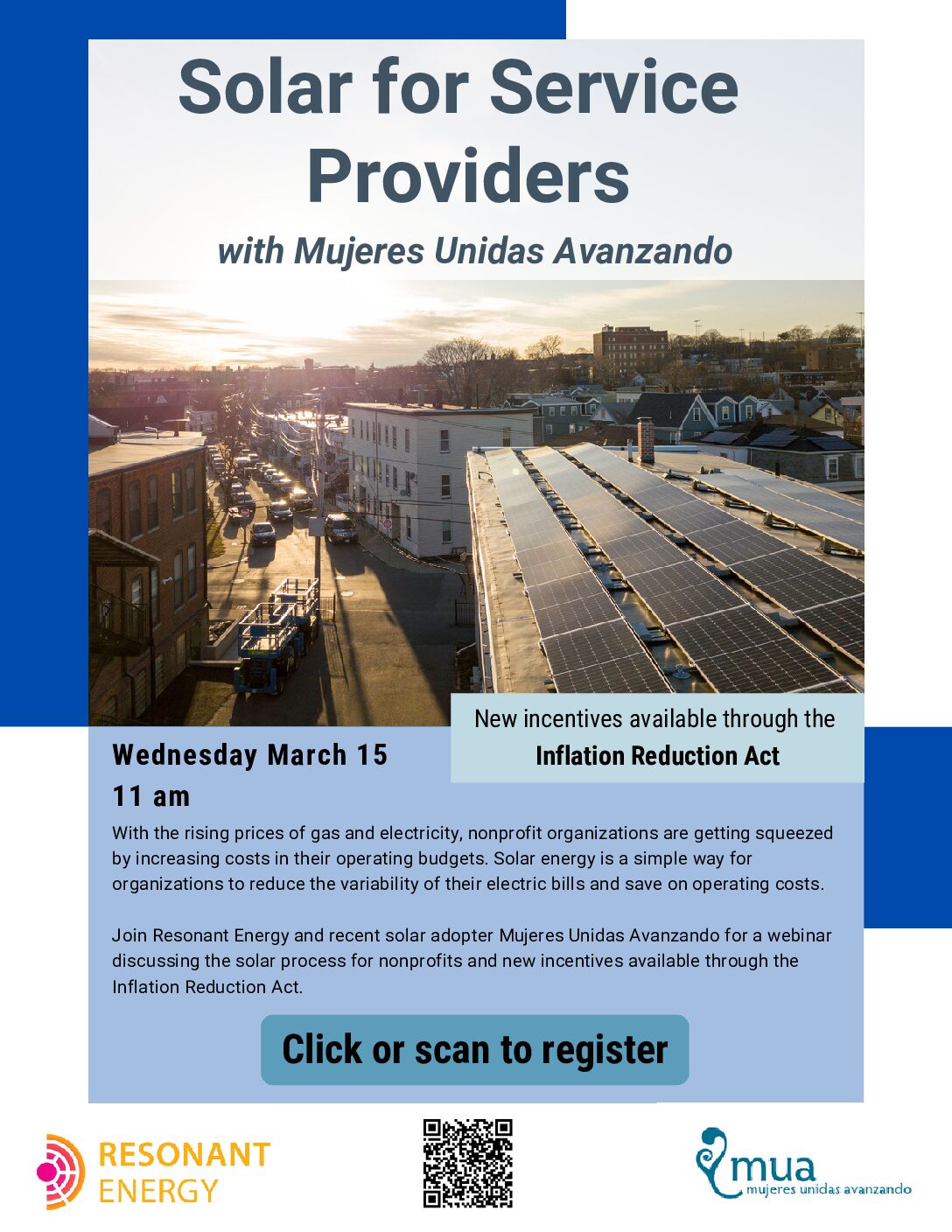 With the rising prices of gas and electricity, nonprofit organizations are getting squeezed by increasing costs in their operating budgets. Solar energy is a simple way for organizations to reduce the variability of their electric bills and save on operating costs.
Join Resonant Energy and recent solar adopter Mujeres Unidas Avanzando for a webinar discussing the solar process for nonprofits and new incentives available through the Inflation Reduction Act.