This event has already passed.
Information Session
March 3, 2022
, 6:00 pm - 7:00 pm EST
Shady Hill Teacher Training Center "Making a Difference" Virtual Event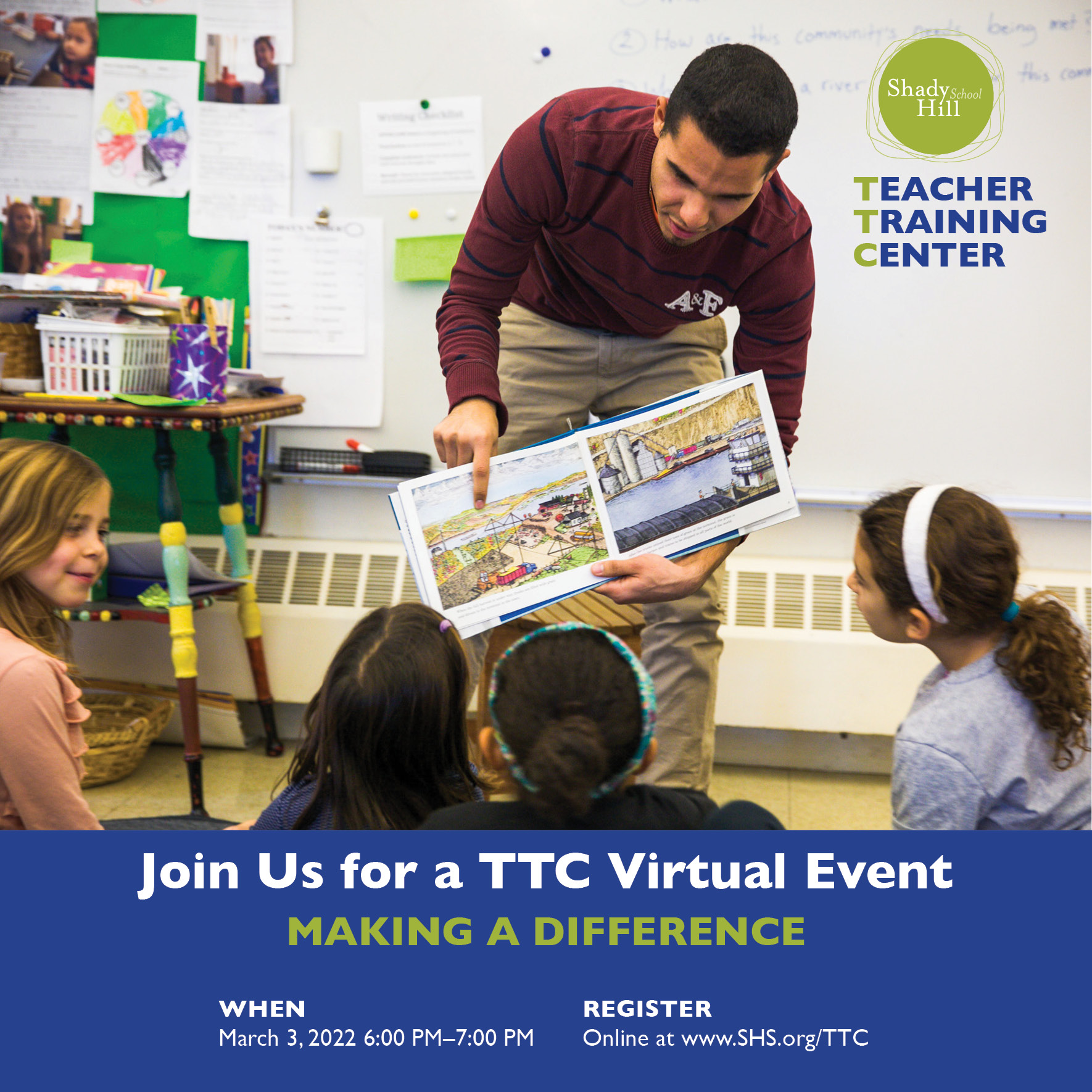 Meet with TTC Alumni who are making a difference in education. We are committed to social justice, equity,
and culturally responsive pedagogy in this progressive independent school. We partner with Lesley University
and Boston University's master degree programs. Learn about the amazing experience our TTC alumni had in Shady
Hill's Teacher Residency program and the fellowships we have to offer.
Panelists:
– Mellisha Culpepper, TTC Mentor, 5th grade humanities teacher, Shady Hill School
– Craig Morgan '19, Boston University, Humanities Teacher & Black Male Affinity Group Leader, Fessenden School
-Darisa Pilon '22, Lesley University Urban Teaching Fellow, Shady Hill School & Gardner Pilot Academy
– Isabel Meigs '21, Boston University, Humanities Teacher, Chelsea Public Schools
– Andrea Myers '95, Head of Friends School Haverford
– Mike Marroquin Castillo '14, Lesley University, DEIJ Director and 5th Grade Teacher